This post contains affiliate links. As a partner with Amazon and various brands, I am compensated when qualifying purchases are made through my referral links.
You've got to learn how to grow your business online. Whether you've got a brick-and-mortar business or one that's on the internet, whether you've been in business for years or are new to making money on the web, your goal is to attract prospects, leads, customers, and clients to your website and to your business.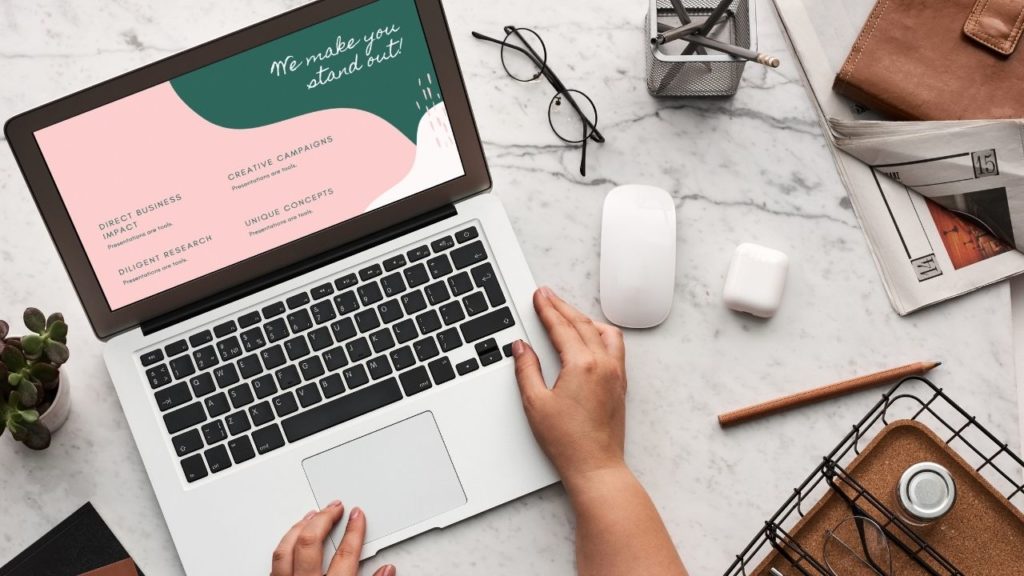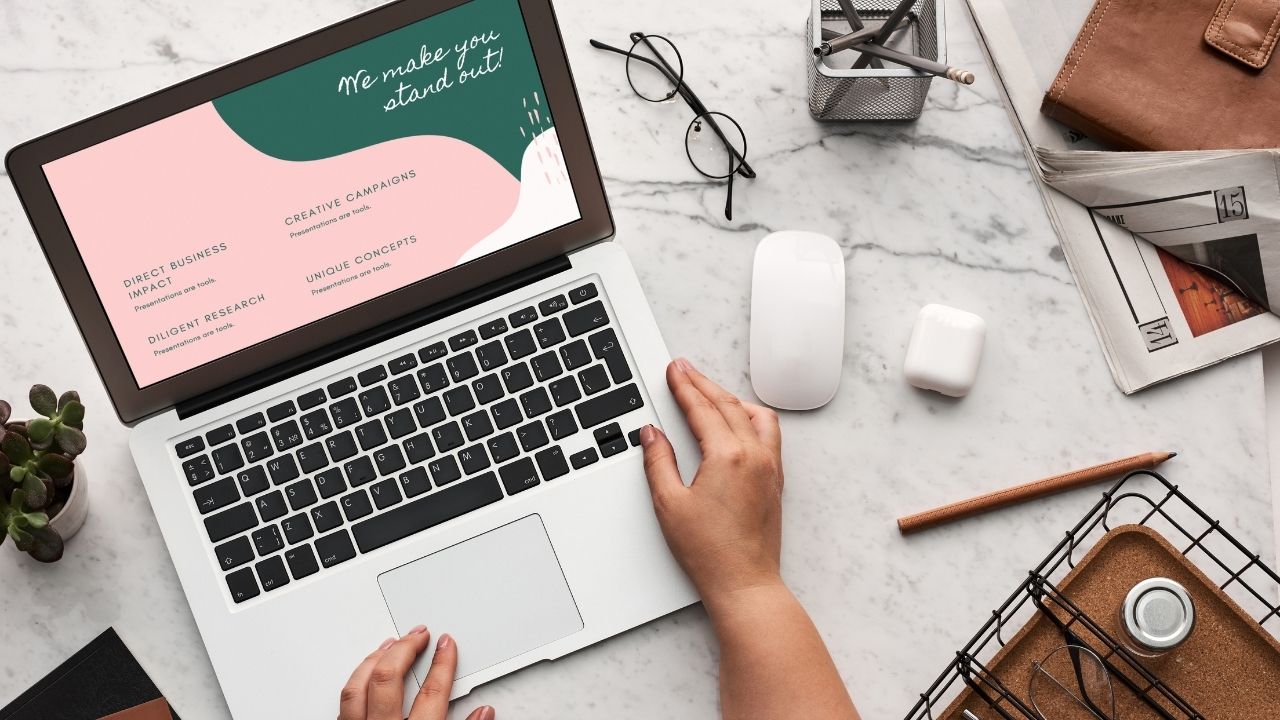 Advertising used to be about print ads, brochures, and other tangible products. Now, the majority of marketing is done on the web. Digital marketing is the most effective way to reach a mass audience.
Know Your Audience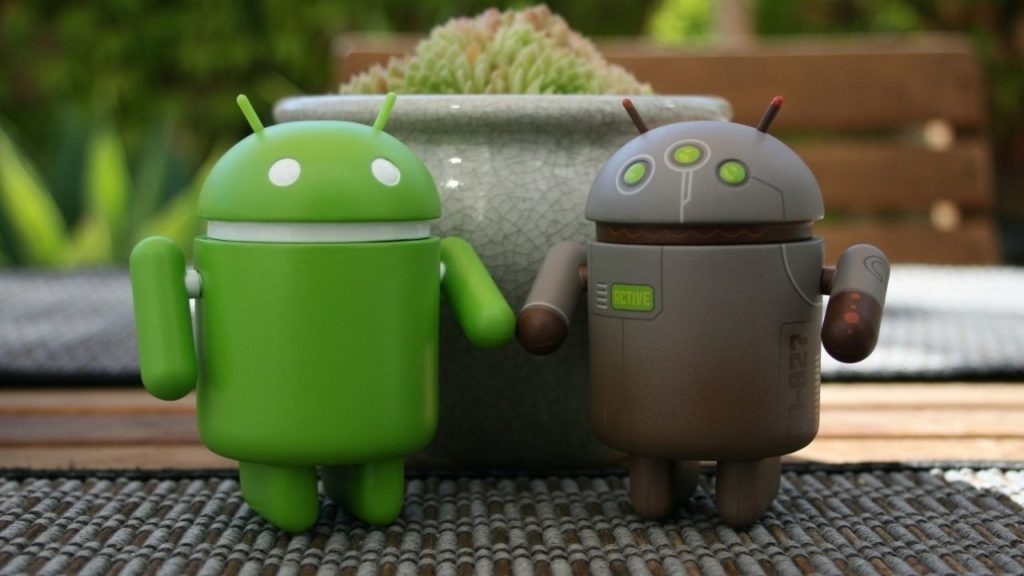 Before you do any marketing, traditional or digital, you need to identify your target audience. What is your customers' profile?
With online resources like Google Analytics, Facebook Insights, and other tools for tracking and measuring, you can gather information about your viewers' age, location, career, income bracket, and more.
If you've got an existing business, you may already be able to create your customers' profile.
But if you're brand new and building from the ground up, spend a while making a list of the common attributes your ideal clients would have.
Know what you want to attract so you can put the best information out for the right audience.
Building Out the Bones: Website Fundamentals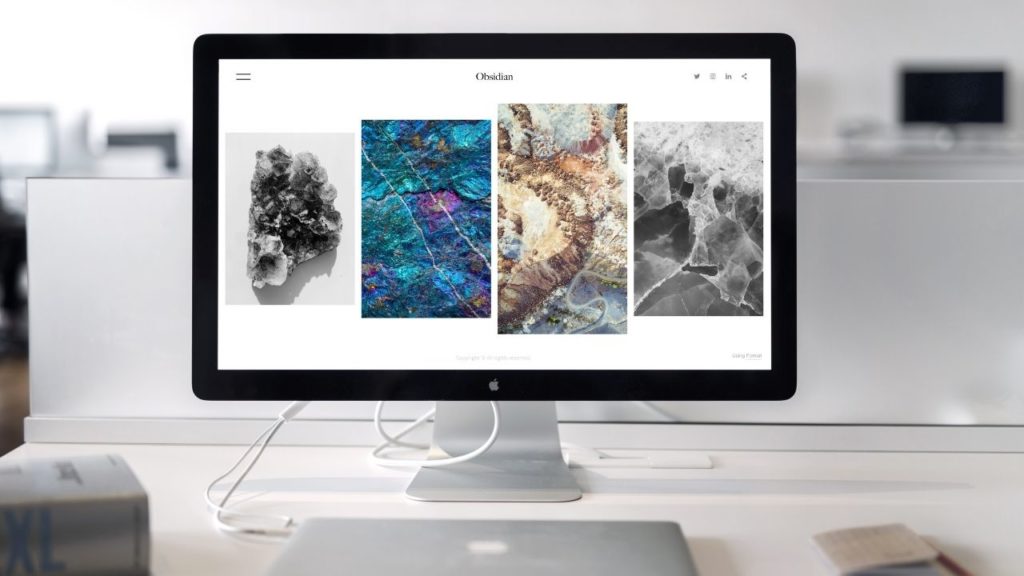 The functionality and design of your website are the core of your efforts to grow your business online.
The way you lay out the foundation of your online presence will influence everything else you do. If the user isn't comfortable with your content, they'll bounce off your site, which costs you a potential lead and hurts your search engine rankings.
Create your online content with user experience at the top of your priorities.
The most common and most user-friendly website platform is WordPress.org, but there are plenty of others to choose.
Don't over complicate your website. Keep it simple. If you're not adept at website design, it's easy to outsource.
Your domain name should ideally be between six and 14 characters and accurately represent your business or brand.
Furthermore, your brand – your business name and logo- should consistently be carried across all of your online profiles and pages. This includes your name, address, and phone number, or NAP.
For example, if you use parentheses around the area code in your phone number, use them everywhere. If you abbreviate Avenue in one place, then don't switch it up and use the full spelling elsewhere. Uniformity is essential.
Search Engine Optimization
You cannot grow your business online without search engine optimization, also known as SEO.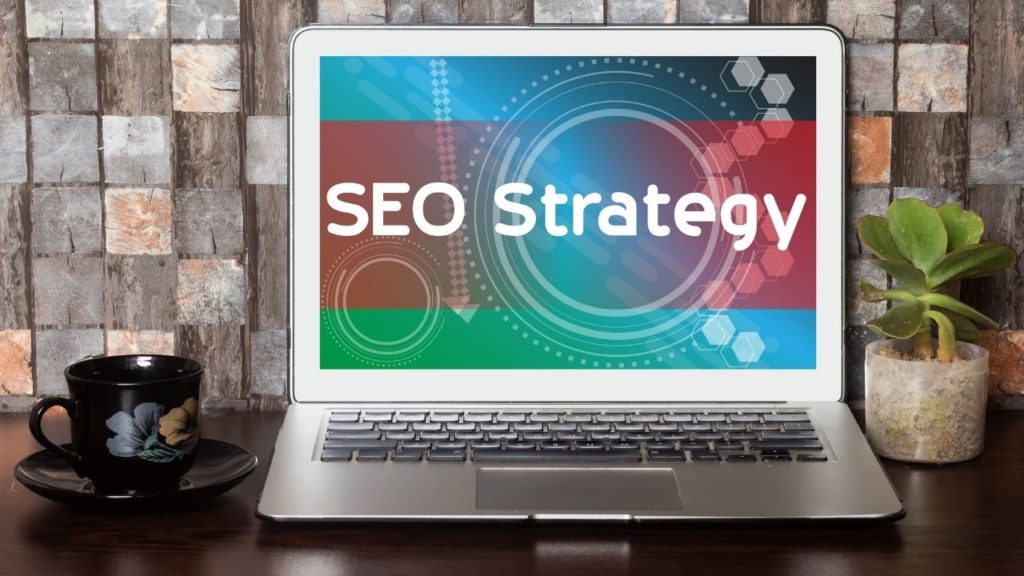 To optimize your site for search engines means that you use targeted keywords and keyword phrases that will come up in the search engine results page, or SERP, to answer someone's question.
Think about what a real person is typing into a search engine and what they're hoping to receive as a result.
If you're not providing useful information, the viewer will leave within seconds and likely never return.
On-page SEO means that you tailor your article or blog post, a single page within your website, with a combination of keywords related to your business, the right URL, a powerful headline, a magnetic meta-description, and relevant long-form content.
Off-page SEO is about linking to reputable sources with a high ranking and getting authoritative websites to link back to you. The more connected your website is to other well-constructed, popular, or trustworthy sites of the same subject matter, the better you'll perform in search engines.
Technical SEO has to do with the way your website is structured, meaning the hierarchy of your content, the code within the posts, site speed, mobile design, and other "back end" features.
Search engine optimization can be an overwhelming project, but you don't have to do it yourself. There are search engine optimization professionals that can help you make sure your website has everything it needs to succeed in creating an SEO strategy.
Content Strategy: What to Publish, Why, How, and When
The posts in your blog have to be strategically planned and methodically executed. It's not a random draw of topics or a sporadic post on Facebook.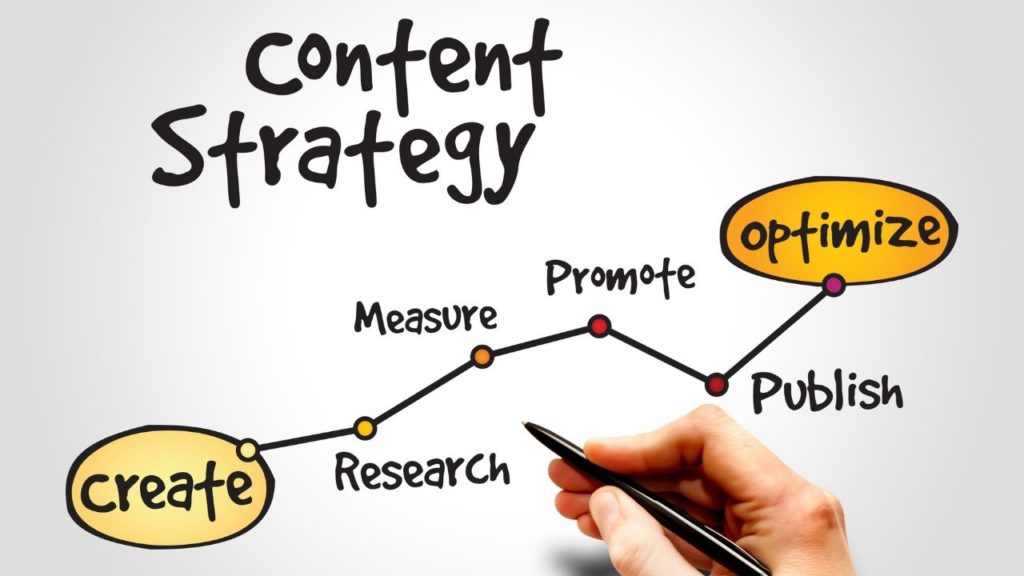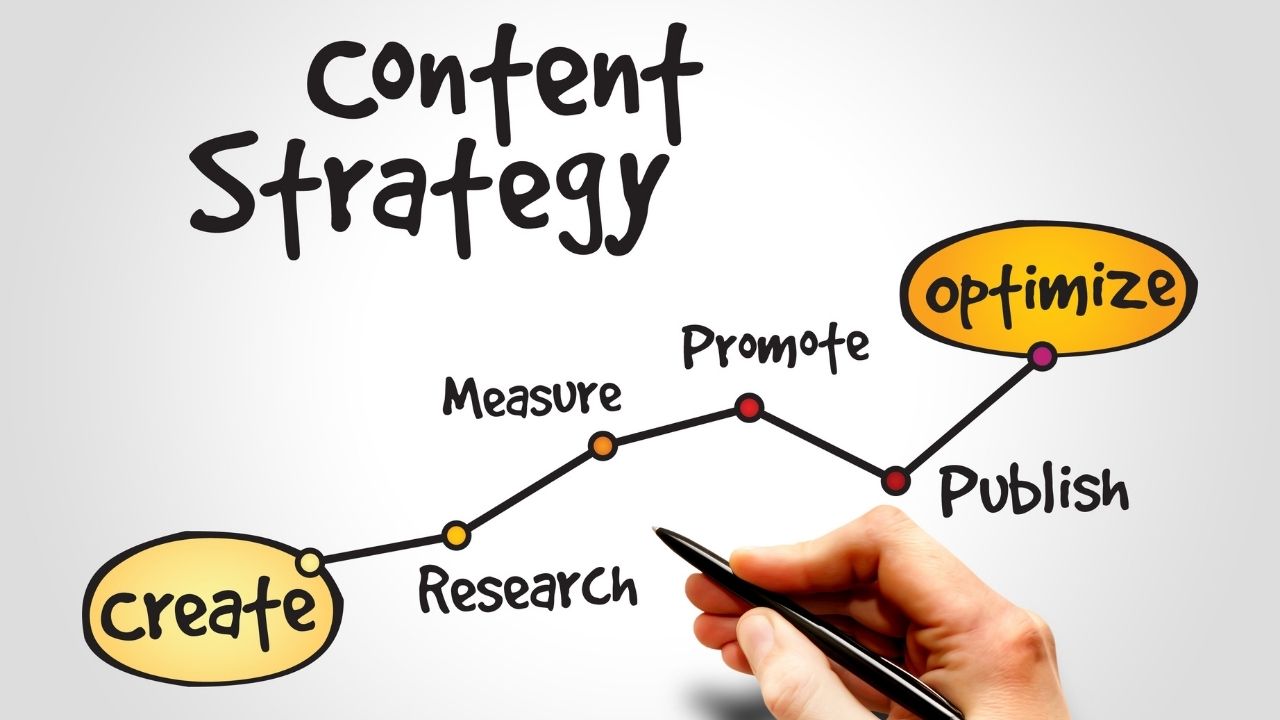 Begin with making a list of keywords and keyword phrases that are related to your business.
From those keywords, create a list of topics that will be of interest to your viewers while promoting you and your products or services.
What's the reason you're publishing each article? What's your big why? Is it to get more leads? Attract more traffic, page likes, or sales? Your content should solve a problem or fulfill a need for your target market while still accomplishing your goal of growing your business online.
You can also get ideas from questions you're frequently asked by your leads and customers. Make a list of at least ten important topics; these are your outline, your structure, your table of contents.
If you publish weekly, which you should for best results, then you'll have a ten-week content strategy to kick off your digital marketing journey.
It would make sense for your articles, when published sequentially, to tell a story or lead the reader through layers of information.
For example, a photographer might plan the following blog posts:
How to find the right photographer in Kentucky
What to expect from your photo session
How to prepare for a photoshoot
What to wear on picture day
What to avoid before having your pictures made
Ten tips for having the best photoshoot ever
Top five locations for photoshoots in Kentucky
What to do with your digital photos
Portrait products you can purchase
Niche photography: family portraits and more
Each of those articles could then link to others, creating a web of links to encourage users to further engage with your website, which increases your search engine rankings.
Find Long Tail Keywords
Rank Higher in Google
Grow your business to the next level by improving your SEO strategy.
Each long-form article or blog post should be about 1,500-2,000 words.
You don't have to write ten meaty articles yourself. There are many experienced freelance writers and copywriting resources that can do the heavy lifting for you. However, once you've published all ten, you can create your top-level page or your table of contents.
This post introduces each of the ten topics with a link to their page and a brief description, around one or two paragraphs, of each topic.
Some bloggers create one long piece of content with all of the topics on a single page.
This is called a skyscraper post and supports your SEO with internal links.
When you've finished with your first ten-week leg, start from the beginning, create a new list of keywords and topics, and repeat.
You can also refresh old content after its rested in the archives for a while. It's good practice to review, update, and re-publish older content.
Traffic to your website generated from your keyword-infused content is called organic search results, which are most effective over a long period of time.
Don't Forget a Compelling Call to Action
The reason you're publishing blog posts and articles is to get the viewer to take action. A CTA, or a call to action, extends an invitation for the user to take another step.
Examples include:
Download the free ultimate guide
Subscribe here
Follow us on social media
Share with a friend
Book now
How to Market Your Content to Grow Your Business Online
There are a lot of different types of digital marketing that can take your business to the next level of success. The idea is to use them all in conjunction with each other to get the most exposure for your content.
Search engine optimization and content strategies are the most important ways to launch your digital marketing campaign. But there are more.
Social Media Marketing
The most popular form of promoting content is done on social media. And with your content marketing strategy, you'll have fresh content to promote every week.
You can use a content publishing calendar such as CoSchedule.com or HootSuite.com to schedule blogs to post and repost to multiple social media accounts such as:
Facebook
Twitter
Instagram
TikTok
LinkedIn
You can also use social media's power to garner highly-coveted ratings, reviews, and recommendations, which you can then promote on your website and social media pages.
---
Pay-Per-Click Advertising
Unlike organic search results, pay-per-click advertising is exactly what it sounds like: you pay a variable price each time a person clicks on your link.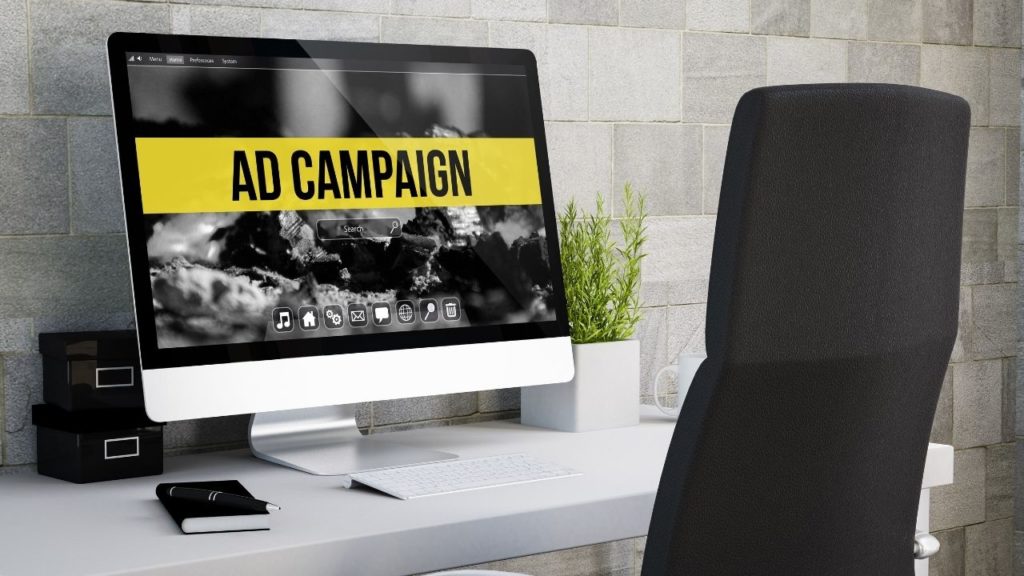 A disadvantage is that while you may gain a bit of traction, you'll also attract many accidental clicks or clicks from people who are browsing from curiosity, not an intent to purchase.
Google will also display your ad on the top of page one of the SERP, precisely where you want to be, although getting there authentically is better. However, the world's largest search engine distinguishes your PPC advertising with a flag that says, "ad," which can cause a viewer to lose a bit of trust and perhaps avoid the click.
PPC brings short-term results, so it's ideal for running timely promotions like holiday specials and sales.
---
Email Marketing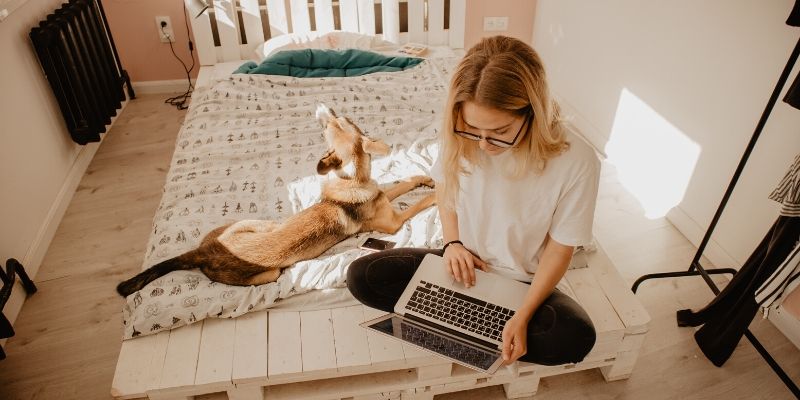 Email marketing is another effective way to nurture leads through every level of your sales funnel. Have different lists for cold leads, warm leads, hot leads, and past clients to encourage repeat business.
Your emails include links to recently published articles on your website, new videos, and information about products and sales.
To provoke a person to open your email, you need to use an attention-grabbing headline that makes them curious to learn more.
Include a call to action in your email.
---
Video Marketing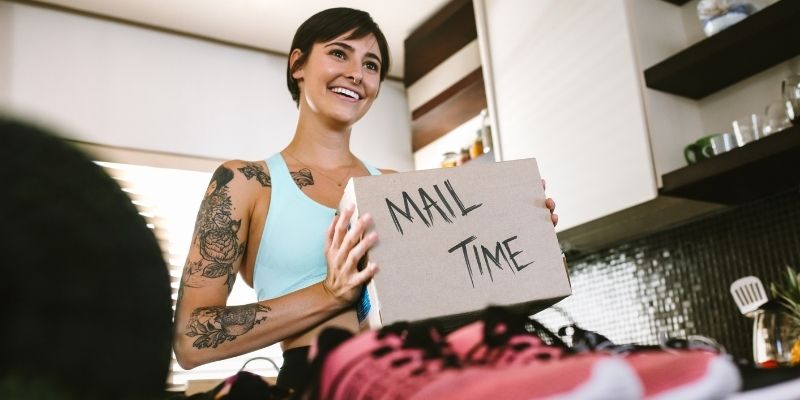 The second largest search engine worldwide, second only to Google, YouTube is another brilliant way to market your products and services.
People gravitate toward video and are more likely to engage with your content if video marketing is a part of it.
Not only can you gain subscribers to your YouTube channel by publishing informative or entertaining videos, but you can also embed those videos in your blog posts to spawn more user engagement and increase their time on-site, which also boosts search engine authority.
---
Contests and Giveaways
Contests and giveaways are robust tools to use when trying to increase traffic and sales.
Consider giving something of value away, like a free photo session, in the photographer's case, or a free 8×10 print.
He or she might also run a contest for the "Cutest Kid in Bowling Green, Kentucky."
Track and Measure Your Digital Marketing Results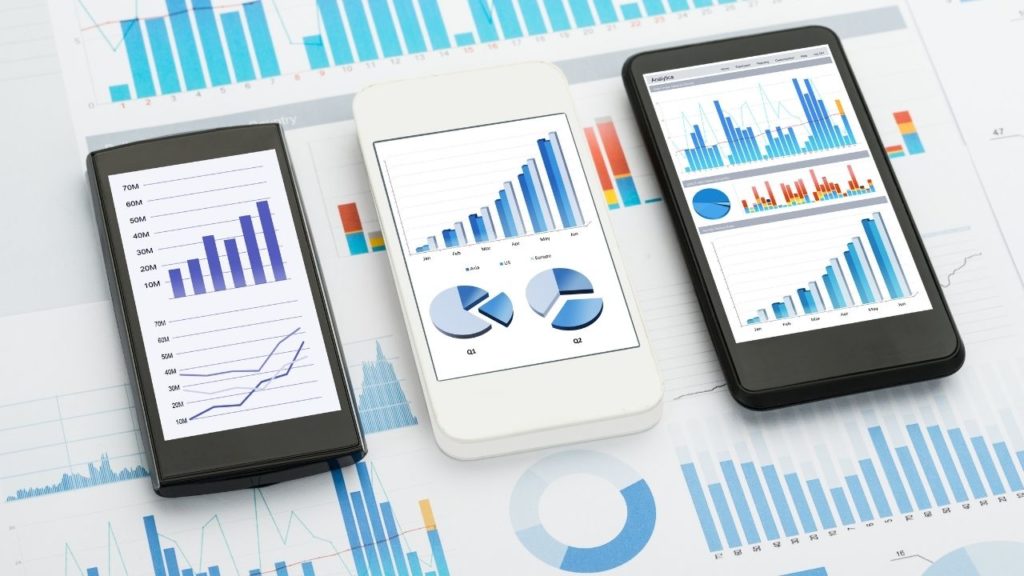 To discover if your digital marketing strategies are profitable, you have to track and measure for results.
With resources like Google Analytics and Clicky.com, and CrazyEgg.com, among others, it's easy to see which pieces of your content are performing well (promote those more!) and which aren't (update and refresh!).
You'll know which pages users are visiting, how long they stay, where they scroll on the page, how many actions they take, separate repeat users from new visitors, and more.
Networking
Establishing relationships with other business owners can help you level up, too. One of the greatest benefits of business-to-business networking is the ability to cross-promote each other's products and services or trade guest blog posts to establish backlinks.
Conclusion
There's a multitude of ways to use different types of digital marketing to grow your business online. Begin with a strong foundation and construct your website with search engine optimization in mind.
Create a content strategy and stick to it, rolling out consistent content of high value and update your content often. Give something away or host a contest to generate more interest in your website and your business.
Promote your content through digital marketing strategies like social media marketing, PPC advertising, email campaigns, videos, and other resources, with the help of a content publishing calendar to help you keep on track.
Hire the right pros to get the jobs done. You can employ the help of SEO strategists, freelance copywriters, social media marketers, and other professionals to help get the job done and get it done right.
Align yourself with other business owners so that you can cross-promote and support each other's businesses.