This post contains affiliate links. As a partner with Amazon and various brands, I am compensated when qualifying purchases are made through my referral links.
Many Facebook groups for bloggers offer you ample opportunities to promote your blog while supporting your peers. Learn how to grow your blog, earn more money, and make new friends. Here are the best Facebook groups for bloggers.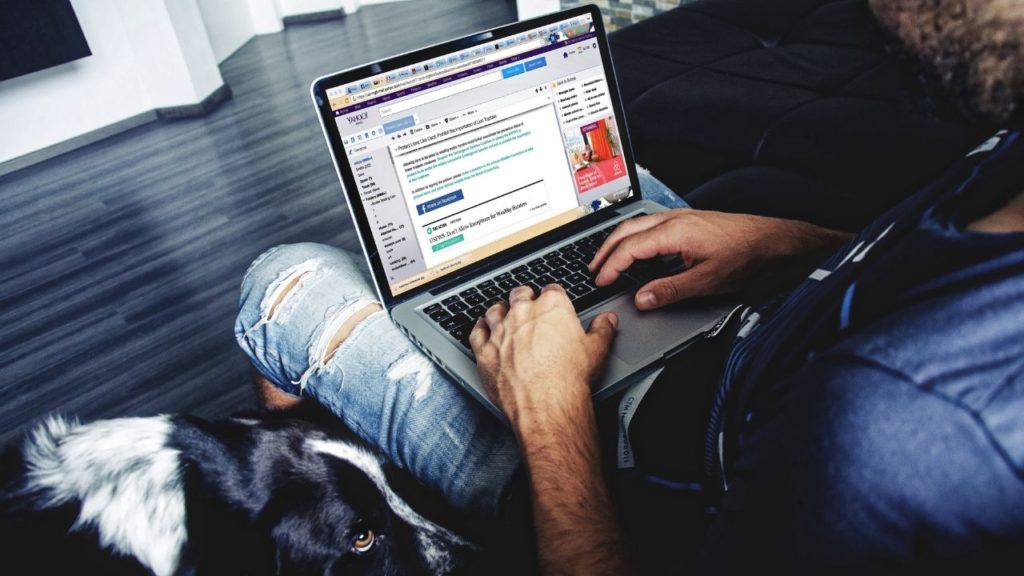 Facebook groups offer tremendous benefits to bloggers, whether you're a brand-new baby blogger or a seasoned expert.
Through groups, you can network and collaborate with other bloggers on all levels, take advantage of classes, courses, and interviews, grow your traffic and social media presence – and find daily challenges, prompts, and inspiration.
New Bloggers Facebook Groups
Blogging for New Bloggers
With more than 32,000 members, Blogging for New Bloggers is among the most popular groups in its niche.
This Facebook group is A collaborative effort between BloggingForNewBloggers.com and TinyLoveBug.com.
Moderators Lucrezia and Marina founded the group to share tips, offer feedback, and ignite stimulating conversations.
They also host masterclasses and live expert interviews in addition to daily promotional threads where you can promote your blog and grow your social media following.
Blogging for New Bloggers averages about 30 posts per day.
Becoming a Blogger: Cate Rosales, of SweetAndSimpleLife.com, has grown her Facebook group, Becoming a Blogger, to nearly 26,000 members.
One of the benefits to this group is that the moderators work diligently to keep the page spam free and safe. Another perk is that you don't have to have a blog yet to join and start reaping the rewards.
Becoming a Blogger is less about self-promotion and more about helping bloggers start and grow their business from home.
However, there are special promo threads to promote your brand on Instagram, Twitter, Pinterest, Facebook, and for sharing your blog. This blog generates about 20 posts daily.
BloggingNewbs
Blogging Newbs is powered by McKinzie from MomsMakeCents.com, Blogging for Newbs has expanded to a membership of over 27,000 members who span the spectrum of blogging experience, from novice to pro.
She encourages you to post blog questions, ask for feedback, and is willing to offer the know-how to help you make important decisions about your business.
Her goal is to help others make more, save more, and understand their finances by controlling their financial situation.
Newbie & Expert Bloggers Unite
Newbie & Expert Bloggers Unite: Lucy from CheersToBlogging.com launched her Facebook group to align with her multiple blogs and share with others how she reached success online.
The group's structure allows for self-promo, social follows, and affiliate promotions. Lucy doesn't claim to be an expert, but a student who is willing to share what she learns along the way and share the tools she's gathered.
And she won't try to sell you any e-courses, so you won't feel pressure to buy. Her goal is to provide a platform where you can connect with other bloggers, share and receive tips and advice, grow your blog, and promote your links.
You also won't get overwhelmed by swarms of posts. The group has just over a thousand members and publishes only five posts per day – great for beginners!
Blogging 101
Blogging 101: Nicole's group, featuring over 18,000 members, helps keep you on track with your blogging goals and helps you build traffic.
Themes include setting your goals and intentions for the week, promoting your blog, social media shares, a day to collaborate, a dedicated time for feedback, and more.
The content strategist and pro blogger also offers a free 7-day blog course and blog coaching. This group shares about 7 posts daily.
Facebook Groups for Women Who Blog
Blogging Babes Collective
Blogging Babes Collective: Designed for female beginning bloggers, the Blogging Babes Collective has more than 5,500 members who have joined one another on the journey to blogging for money.
Get down to the nuts and bolts of setting up your blog, search engine optimization, monetizing your blog, your blog's design, and more.
And there are plenty of opportunities to show your own stuff to garner the support of other women.
Sasha Lassey hosts it from Every Day She's Sparkling and publishes about ten posts per day.
Blogging Boss Chicks: Who better to learn from than a blogger who has branded herself as Ashley of the Rich Girl Blog.
Ashley also hosts MomLifestyleBlog.com and designed the Blogging Boss Chicks blog for aspiring, new, and experienced bloggers across all niches.
Respect is the platform where the group's primary goal is to assist one another in blog promotion, advice, and tips. Each day of the week has a theme geared toward helping you succeed in your blogging endeavors.
This group has 32,000 members and shares around eight posts per day, on average.
Others have read:
New Bloggers Support Group for Women
New Bloggers Support Group for Women: With more than 5,000 members and 20 posts daily, the New Bloggers Support Group for Women has established itself as a reliable resource for women who are new to blogging and looking for support from peers.
The group, considered an area for social learning, is based on kind, respectful, supportive, and helpful information that keeps members engaged.
Lisa from LisaDesignsLife.com founded the group, which now has seven moderators and a schedule for daily posts.
Boss Girl Bloggers
Boss Girl Bloggers: Whereas the resources above are not niche-specific, Boss Girl Bloggers is. This group, which has more than 44,000 members, focuses on lifestyle, beauty, and fashion, hosted by Ell from https://www.ellduclos.blog/.
Here, you'll find a group of peers who collaborate and help each other grow their blogs successfully. And there are specific days and threads where you'll have the opportunity to show your work and social media links.
Blogger & Biz Babes
Blogger & Biz Babes: Another brilliant blogging Facebook group for women, with 11,5 thousand members and growing, is a gathering place where bloggers and women in business connect, share with, encourage, and inspire other women in the blogging industry.
Facebook Groups for Affiliate Marketing Based Bloggers
Affiliate Marketing for Absolute Beginners: This group is relatively new, founded recently in August 2020.
Already, it's picked up enough momentum to attract over 1,000 members. Bilal Khan, the group's founder, created the group specifically for people wanting to escape the grind of the 9-5 workweek to enjoy the benefits of earning a lucrative passive income from home.
You won't be overwhelmed by hundreds of posts a day, as this group averages about eight posts per day.
Affiliates Ask Anything: Hosted by brothers at OptimizeToConvert.com, is the ideal platform for asking any question pertaining to affiliate marketing.
This group, which has just over 9,000 members and averages about six posts a day. This group is not about promoting yourself, your blog, or your affiliate links.
Its sole purpose is to be available to interact and network with other affiliate marketers of all levels.
I Am Affiliate: More than 5,000 people have joined the I Am Affiliate Facebook group.
While the group is strict about self-promotion and social links, it's highly valuable for those who actively share what they know with others.
Although it's got a vast membership, the group only averages four posts a day, so it's manageable. I Am Affiliate has been helping affiliate marketers reach success since 2016.
Affiliate Marketing Tactics for Beginners: Although it's got the word beginners in its title, Affiliate Marketing Tactics is for entrepreneurs on all levels.
It was designed as a safe place to share concerns, network, ask questions, build relationships, share those "Ah-ha" moments, and learn how to elevate your earnings.
Affiliate Marketing Ninjas: This fast-growing group has more than 34,000 members who joined for the opportunity to learn about affiliate marketing, SEO, social media marketing, creating a niche, and more.
The group is also strict on its anti-promo posts so that you won't get bombarded by spam. Instead, you'll network with other affiliate marketers who can give you a boost in your own blogging efforts.
Other Beneficial Facebook Groups for Bloggers
Bloggers Café: This bustling community is active with more than 16,000 members and a whopping 360 posts per day.
But the guidelines are pretty specific that no affiliate links or money-earning related posts aren't allowed, nor are videos (unless specifically related to blogging), or self-promotion.
Instead, the group focuses on sharing useful information related to SEO, WordPress blogging, Google AdSense, and tips and tricks for growing your blog online.
Bloggers Collab: Three bloggers, Laura, Rachael, and Chloe, have joined forces to create Bloggers Collab.
The group is small, with just 360 members, and isn't overbearing in its rules or posts. The membership is diverse and consists of bloggers of all levels.
The Business of Blogging: 6,000 members strong and growing, The Business of Blogging is a highly moderated group that believes in preserving a quality experience for all of its members.
For this reason, for-profit posts aren't allowed and are immediately deleted. However, self-promotional content is okay, providing it adds value and offers free information or advice.
The group is for sharing information or asking questions about SEO, marketing, and more.
Facebook Groups for Food Bloggers
Food Bloggers Central: Nagi from RecipeTinEats founded the Food Bloggers Central Group inspired by FoodBloggersCentral.com. Touted as the most helpful (and free!) group for food bloggers worldwide, the group is a platform where food bloggers can get and share tips about growing website traffic, learn about food photography, boost their social media, monetize their blog, ad networks, and more. Food Bloggers Central has more than 8,000 members but only averages ten posts a day.
Foodie Pro Bloggers: The creation of FeastDesignCo.com, Foodie Pro Bloggers is a casual group of about 1,500 bloggers who want to collaborate, share experiences, and travel along the food blogging journey together. Created in 2014, Foodie Pro Bloggers has been a meeting ground for bloggers for seven years, establishing itself as a trusted resource that's free from spam and shares just ten posts per week.
Food Bloggers' Café: If you're looking to submerge yourself in a barrage of useful information, then the Food Bloggers' Café is your best resource. With a whopping 36,000 members and 110 posts per day, this group is a bustling community of bloggers actively growing their online business. Here, food bloggers, chefs, and home cooks share an abundance of mouth-watering recipes.
Food Blogging Central: For a group that's still good-sized but not overwhelming, Food Blogger's Central has 1,000 members and features about 20 posts per day, so it's useful and manageable. It's a private group where chefs and bloggers share their efforts and share information related to cooking and baking.
Food Blogger Social Promotion: Blogging professionals who are serious-minded about their business promote their own and each other's posts. Organized by three weekly threads, there's a "Pin All" Pinterest promotion, a comment thread, and the ability to share your social media platforms. The group has stringent rules, including that your blog URL must appear on your Facebook profile, and Instagram, travel, and restaurant-review blogs are excluded.
Facebook Groups for Travel Bloggers
Start a Travel Blog: Based on a free Start a Travel Blog Crash Course, the official Start a Travel Blog private Facebook Group is managed by Pete and Heather Reese from It's a Lovely Life®! This husband and wife team figured out how to incorporate their family and their travel into a business that produces six to seven figures in income per year. Now, they share their tips and tricks with others, teaching beginning bloggers on how to launch their business online.
Worldwide Travel Bloggers & Travellers: With a public membership exceeding 35,000 members, this active group shares nearly 400 posts a day, many of which are opportunities to share your blog, cross-promote one another, and to give and receive social media likes, follows, and shares. Engage with people from all over the globe who, like you, love travel, photography, and sharing their adventures on their blog.
Travel Bloggers: A strong private network of more than 10,000 people come together to share videos, photos, and blog posts about enchanting destinations, exciting expeditions, cuisine, and more. Whether you travel by foot, car, boat, or plane, you Whether you travel by foot, car, boat, or plane, you'll find an audience who is as intrigued as you are by your travels. This group shares an estimated 210 posts per day.
Travel the world and write blogs:This is a public group that's open and visible to anyone, but it's highly moderated with strict group rules about spam and unapproved posts. However, because it's so well moderated, the group stays focused on sharing and promoting their blog posts and social media accounts. Travel the world and write blogs group has more than 35,000 members, but only shares about 40 posts per day, making it highly manageable.
Travel bloggers united: travel blog post sharing: This blog is a much smaller gathering space for people who love the thrill of travel and the rewards of blogging. With just over 2,500 members and around 30 posts per day, you can share your ideas, blog posts, and network and collaborate with other travel bloggers.
Facebook Groups for Lifestyle Bloggers
Lifestyle Bloggers (Women Only): 32,000 blogging women join forces to propel each other forward. The realm of fashion blogging, for this group, spans the topic of not only fashion, but also makeup, food, health & fitness, home décor, relationships, parenting, career, encouragement, and DIY and crafts. The group's admins are Nadia and Liz, while Schanzae and Rabaah are moderators. This group averages about 40 posts per day.
Lifestyle Blogging Ladies: Where many of the Facebook Groups for bloggers are packed with thousands of members, Lifestyle Blogging Ladies is a much more intimate group of just 81 members featuring two posts per week. Hosted by Jessica from MamaBearWooten.com and Laila from TheGoodWivesBlog.com, this group focuses primarily on blogs and Pinterest. There is daily engagement for blogs and Pinterest, blog or Pinterest help, advice and tips, and sign-ups for monthly blog roundups.

Link Building for Lifestyle Bloggers: When your goal is to focus strictly on building links, then Link Building for Lifestyle Blogs, inspired by DigitalNomadWannabe.com. This group understands the SEO pull that comes from backlinks and shares tips, tricks, and opportunities for you to collaborate with other lifestyle bloggers. It's a private, strictly spam-free zone that does not allow for self-promotion and is not designed for social media shares.
Lifestyle Bloggers Support Community: Another small group of just 92 members join together to promote their own blogs while supporting those of their fellow lifestyle bloggers. This is a friendly, open to the public community of influencers with a laser focus on blogging. This group is sponsored by Unloct.com.
Beauty, Fashion and Lifestyle Bloggers – Blog Share: This group is just over 1,000 members strong and shares, on average, 20 posts per day. It's a private group designed to promote all aspects of your business including blog posts, videos, and social media profiles. Hosted by Federica Cerruti of FaithCoco.com, this group is an ideal hangout to engage, network, and collaborate with other fashion bloggers with the same goals as you.
Facebook Groups for Fashion and Beauty Bloggers
Fashion & Beauty Bloggers (Ladies Only): One of the benefits of joining Facebook Groups for bloggers is the opportunity to network with like-minded people from around the world who share your passion and drive for blogging success. The Fashion & Beauty Bloggers group, sponsored by BrushraCompany.com, emphasizes the prominent place that makeup has in the world of fashion. Group rules include no advertising or selling, no spam, and a strong emphasis on community involvement in the group, which has more than 49,000 bloggers from all over the globe.
Fashion and Beauty Bloggers: This group has been helping fashion and beauty bloggers unite since 2012, hosted by Denisa and Sharon from FashionBloggerPro.com. The group is comprised of bloggers, brands, fashion industry professionals, and designers who eagerly share with one another tips and tricks for success in growing their fashion and beauty blogs.
World Fashion Bloggers: You know it's good when 57,000 members join a group that shares 140 posts a day and touted as the first and most populated Facebook group with a sole focus on world fashion bloggers. Share your posts, collaborate with others, discover new trends, and publish a variety of fashion-related multi-media.
Fashion Bloggers International: A diverse group of 8,500 members with an average of 30 posts per day, is your opportunity to exchange energy, knowledge, and support from fashion bloggers and makeup artists from around the world. Here, bloggers post interesting things about fashion and blogs, allowing its members to promote their brands through links, videos, and other multi-media, and includes the opportunity to cross-promote one another.
Beauty Bloggers: Dip your brush into colorful conversations about makeup, hairstyles, skincare products, health and lifestyle, and fashion. The group is 5,000 members strong and growing and is a private group that shares around ten posts per day, so the group won't dominate your Facebook feed with an abundance of promotions.
Frequently Asked Questions
How Do I Find Facebook Groups for Bloggers?
1.Go to Facebook.com and enter "Groups for Bloggers" into the search bar near the top left side of your screen.
2. On the left navigation bar, narrow your search by selecting "groups."
3. Scroll titles, membership, and number of posts per day
4. Refine your search by entering your blogging niche, such as "Groups for Lifestyle Blogs" or "Groups for food blogs."
Use caution when viewing all the group options. More members can often indicate a lot of spam posts, but that doesn't mean the group isn't valuable. There's lots of information shared about WordPress, Google AdSense,
SEO tools
, and more. But finding it could be like looking for a needle in a haystack. You can also see what country the group originated in so it's easier to locate groups that are closer to your demographic.
How Do I Get the Most Out of Facebook Groups for Bloggers?
1. Look for private groups that are well moderated
2. Review the group description and rules
3. Check out the number of members and posts per day
4. Don't join too many groups at once. Give yourself a chance to get to know one group and how it suits you before joining another. Otherwise, it's difficult to tell them apart and identify which are a wise investment of your time.
Get involved in the conversation.
5. Give as much as you take, or more.
How Do I Start My Own Facebook Group for Bloggers?
You might prefer a smaller, more intimate setting that's custom-tailored to your wants and needs. For this, you could consider creating your own Facebook group for bloggers. You can create a group that's public where anyone can join, or you can opt for a private group where only those you invite or approve can enter your space. Here, you can create your own daily themes, prompts, and guidelines. You'll be able to set your group's rules and guidelines and can grow your group at your own pace.
1. Log in to your Facebook account
2. On the left navigation bar, click "Groups."
3. From the group's page, on the left navigation bar, click "Create New Group."
4. From the next screen, you can enter your group name, choose your privacy settings, and invite friends.
The Bottom Line
There are limitless opportunities for you to tap into through Facebook groups for bloggers. Within the digital realm, you can network and collaborate with other bloggers across all niches and experience levels.
You can ask questions, share what you know, and take advantage of platforms where you can share your blog, your social media handles, learn about digital marketing, and make new friends. You can also access classes, courses, workshops, and interviews to continue learning how to make the most of your blog.
On the downside, you may have to sift through some riffraff in the way of spam posts before you find a group that offers you true value.
Screen groups carefully before you join. Don't overwhelm yourself by trying to join too many groups at one time. Be an active participant and follow group guidelines to get the most out of your experiences.
And if you can't find a group that ticks off all the boxes of what you're looking for, you can create your own custom-tailored Facebook group for bloggers.
Blog Tutorials