This post contains affiliate links. As a partner with Amazon and various brands, I am compensated when qualifying purchases are made through my referral links.
The subject line is a critically important element of commercial emails. When you send an email to your subscribers, they'll probably look at the subject line to decide whether to open it.
If the subject line is irrelevant or otherwise poorly structured, you can expect a low open rate and few or no conversions. Regardless of what you are promoting, you'll achieve greater email marketing success by optimizing your subject lines to attract more clicks.
Capitalize The First Letter of Major Words
Formatting your subject lines in title case can have a positive impact on your open rates. Some email marketers make the mistake of formatting their subject lines in all uppercase letters, rather than just the first letter of each word, believing it will make their emails stand out in recipients' inboxes.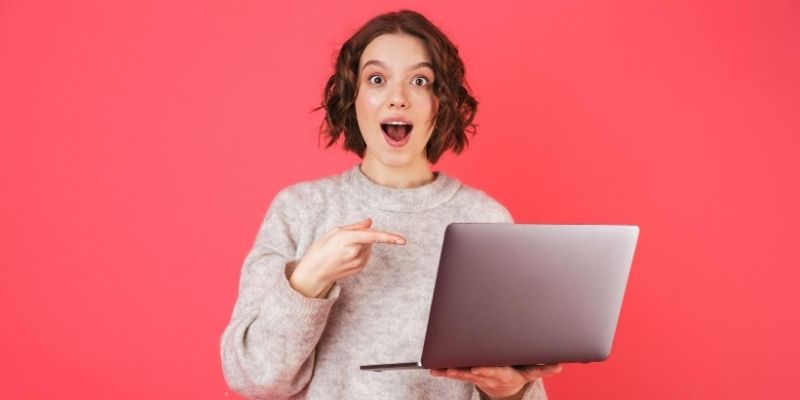 If a subject line only contains uppercase letters, though, email service providers may automatically filter the email as spam.
Subject lines formatting in all lowercase letters, on the other hand, may pass spam filters but fail to attract many clicks because of their poor readability.
Rather than using all uppercase or lowercase letters, format your subject lines in title case by only capitalizing the first letter of all significant words.
---
Use 40 to 45 Characters
The length of an email's subject line will influence the number of recipients who open it. Emails with an excessively long subject line typically have a lower open rate than their counterparts with a shorter subject line.
If a subject line is too long, email service providers may truncate it in recipients' inboxes.
And with only part of the subject line displayed, it will likely have an incoherent message that doesn't adequately describe what the email is about.
To make your subject lines more click-worthy, use between 40 and 45 characters. At this length, you can rest assured knowing that most, if not all, recipients will see the complete subject line in their inbox.
---
Mention the Recipient's Name
You can entice recipients to click and open your emails by mentioning their names in subject lines. According to Campaign Monitor, using personalized subject lines such as this can improve open rates by as much as 26 percent.
Try ConvertKit
Share what you love to connect with your followers and grow your business.
Although there are several ways to personalize a subject line, mentioning the recipient's name is arguably the easiest and most effective. It makes your emails highly relevant to each recipient.
Upon seeing their name mentioned in the subject line, recipients may feel compelled to open your email.
Of course, you'll need to know recipients' names if you plan to mention them in your subject lines. Not all opt-in forms require users to enter their name when subscribing.
Some only require users to enter their email address. To personalize your subject lines, configure your opt-in form to include both an address field and a name field.
When a user subscribes to your newsletter, they will provide you with their name, which you can use to create personalized emails.
You can easily use the merge field when you send email from any of the following platforms:
---
Include Numbers
When relevant, including numbers in subject lines, can entice recipients to open your emails.
Statistics show the average person receives nearly three dozen emails each day.
With so many emails congesting recipients' inboxes, you need to distinguish yours from the rest. While you shouldn't use all capital letters in your subject lines, you can make your emails stand out by including one or more numbers in your subject lines.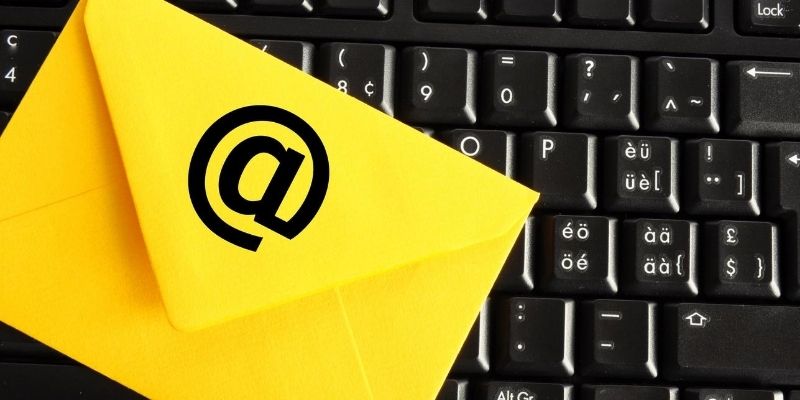 If an email contains a numbered list of items, mention that number in its subject line. Don't just spell out the number in letters but, instead, use numerical figures.
When expressed in numerical figures, the numbers will stand out in recipients' inboxes. As recipients browse their inbox, they will immediately recognize your emails, thanks to the distinguishable subject lines.
---
Use Actionable Words
Subject lines offer an opportunity for you to tell recipients what they should do next. You can essentially turn a subject line into a call to action (CTA) by using actionable words.
A single actionable word can turn an otherwise dull subject line into a compelling and click-worthy subject line.
Rather than using "The 5 Benefits of Email Marketing" as a subject line, for instance, consider using the "Discover the 5 Benefits of Email Marketing" or "Learn the 5 Benefits of Email Marketing."
The presence of an actionable word triggers a visceral reaction in recipients that increases the likelihood of them opening your emails and engaging with your business.
---
Create a Sense of Urgency
You'll attract more clicks and opens with your emails if you create subject lines with a sense of urgency. Without any sense of urgency, recipients are more likely to skip your emails when checking their inbox.
To instill a sense of urgency, consider setting a deadline for email offers and mention that deadline in the subject lines, such as "Act Now for 10% Off. Offer Ends in 24 Hours."
---
Take Advantage of Video
If an email contains a video, let recipients know about it in the subject line. According to a study conducted by Syndacast, recipients are 19 percent more likely to open emails that feature the word "video" in the subject line.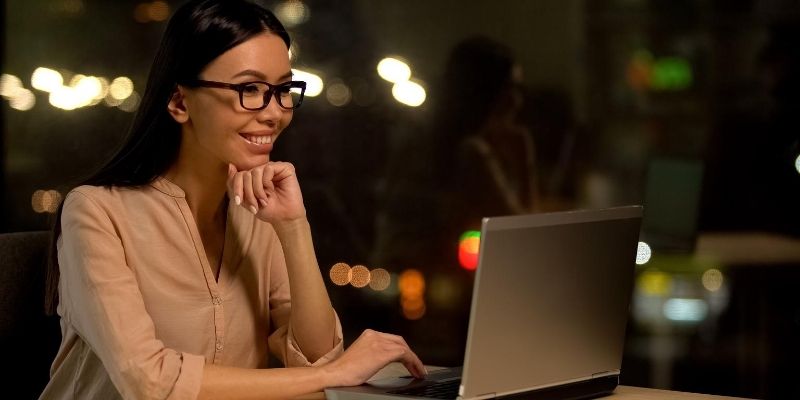 Internet users love watching video content. Give subscribers what they want by including videos in your emails.
If your software doesn't have a place for you to include a video, you can take a screenshot of your video, edit the screenshot to feature a fake play button, and then link it to the actual video.
Check out KEAP. It's a CRM with amazing email and newsletter templates that use video elements easily.
When a recipient clicks the fake play button, he or she will be taken the page on which the video is published and available to watch.
Email is a cost-effective digital marketing channel that, when used correctly, can drive massive returns on investments (ROIs).
You can build a subscriber list for free by publishing an opt-in form to your website, blog, social media profiles, and other online properties.
However, you'll need to craft click-worthy subject lines to succeed with this digital marketing tactic. With click-worthy subject lines, more recipients will open your emails rather than ignoring or discarding them.
The Best All-in-One Screen Recorder and
Video Editor
Makes it simple to record and create professional-looking videos on Windows and Mac.
---
Email Marketing Tips and Software