Lori Ballen is a member of the Amazon Associates Program and earns money from qualifying purchases. Posts contain affiliate links that benefit Lori as well.
Blogging Is Not Dead
Blogging is not dead. When someone says "Blogging is dead", what they are really saying is "Blogging is no longer working for me because I haven't evolved with".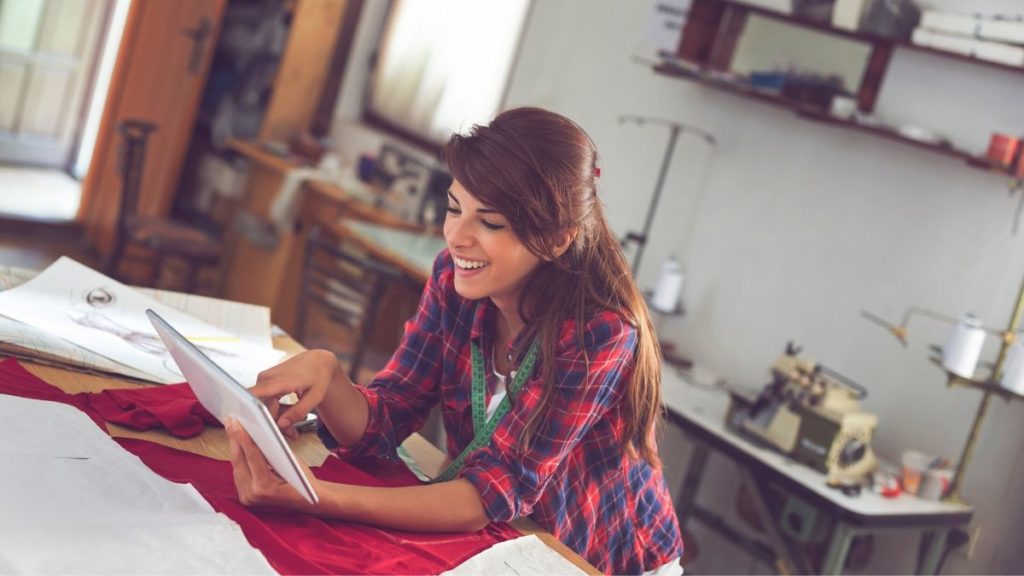 Some people are great at learning a skill and working with it until they see success. Often, these same people are not super adaptive and don't appreciate change.
They will continue to bang on the wall so to speak pushing out what has always worked only to realize that it doesn't work anymore.
Anything to do with technology is changing fast. Every day there is new disruption shaking up the processes we have grown to love.
Old school blogging where we wrote 500 words about our day, latest thought, or idea that would then rank on google or be picked up on social media are long gone.
Bottom Line, the world is just too noisy.
Everywhere we look, we are being bombarded with content, tips, hacks, and strategies guaranteed to save us money or make us rich, or launch our business faster, smarter, better.
Therefore, a blog must:
Be on target for a specific niche audience
Be published consistently
Be high Quality
Be Promoted often
Be Multi-Channel
Be Resourceful
Blogging is not dead. In fact, my own blogs are more lucrative than they have ever been thanks to the monetization abilities that have developed over the past decade.
Blogging, for the right person, is a playground full of options and delights at every turn.
Blogging is not text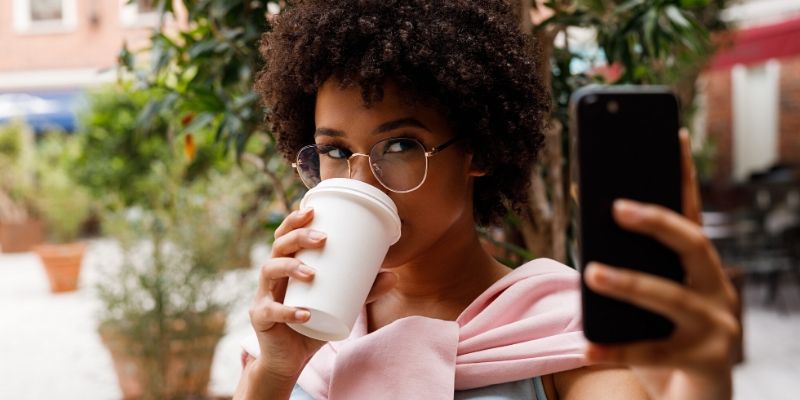 Old school bloggers will automatically default to "writing is blogging". Blogging, for the original bloggers, was written with text.
Today, many successful bloggers do so with videos, podcasts, images, and social media. As with the original typed out blogs, today's social bloggers are "Story Tellers".
Furthermore, A video blog today can grow a much better following in many cases than a written blog.
Personally, I have chosen a mixture.
I still love the written blog, like this one, for creating informative pieces that rank on Google.
While I also love passion pieces, as I call them, they are quite often more self-serving when written on a more "tutorial" style blog website.
It's important to stay on theme.
I use an omnichannel approach in which I blog in written form, on Video, on podcasts, and on social media.
One could do well with a single blog channel. Personally, I just don't like to have all my eggs in one basket. Diversification is job security.
Blogging Requires a Niche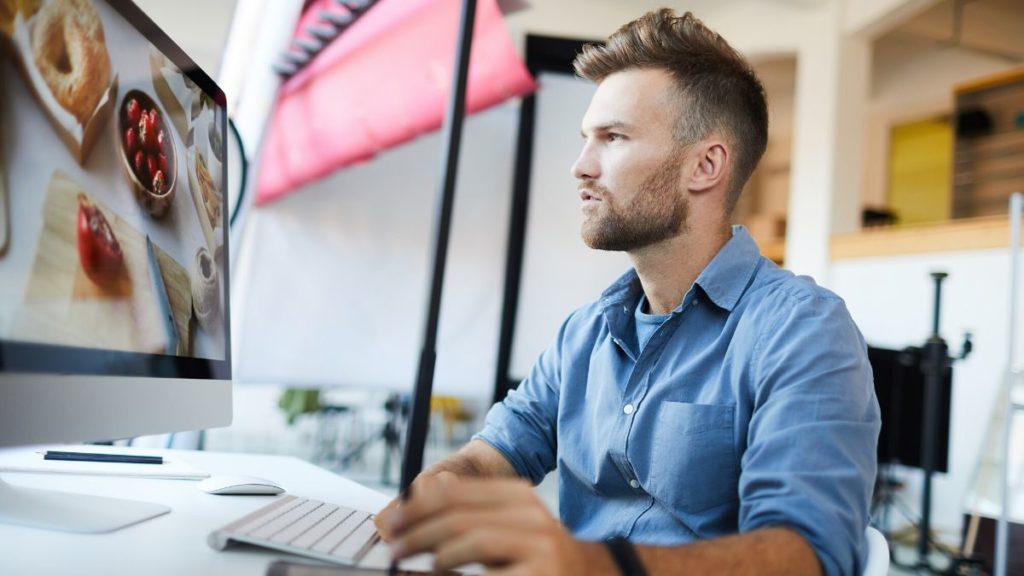 Never has this statement been truer. Blogging requires a niche.
If you are a Jack of All Trades, then you are special to no-one.
Regardless of your blog platform, you must have a niche and understand who your target audience is.
Whether you are working to build a tribe, large following, website traffic, listeners, subscribers, readers, etc., you should be clear about who you are trying to attract.
When you are clear on your desired audience, you will be better able to craft your message.
Hint: You are more likely to attract "who you are" rather than "who you want. If you want to build a following otherwise, you will have to be incredibly purposeful about it.
Example 1:
I have a blog/youtube channel/Pinterest board that is a Lifestyle blog. Because I am in my "midlife" years, I opted to focus the content around women who are also in their midlife.
While the website contains fashion, beauty, and health tips, it's pretty clear that it's for mature faces and bodies.
A blogger might think: "I don't want to alienate anyone. I can make more money reaching the largest audience, which is everyone".
When in fact, you'll do better with a smaller, targeted, niche audience who appreciates the content they can specifically relate to.
And when Google, Youtube, Pinterest, etc. learn that my niche is for the 40 + woman, they will then begin to serve up my content to the desired audience.
If those channels can't figure out what you are about, they won't know who to serve your content to.
---
Example 2:
I have a Food Blog. While it includes articles about health and weight loss, the website has become primarily recipes because I realized based on analytics that recipes are what people want.
While I'd love to attract everyone that would ever cook a recipe, in the competitive content-saturated age we live in, I'd never be able to stand out in the mix.
Therefore, I have a Keto Recipe Blog.
My recipes focus on a low carb lifestyle. And since The Keto Diet is so popular right now, it's a great niche.
That being said, Keto itself is growing in popularity and in competition, and someone entering the keto space today has a lot to take on!
They have to find a way to be unique.
Creating a website, video channel, a Pinterest account, and social channels around a specific Keto Recipe "niche" would be better.
Maybe 365 days of Keto Instantpot Recipes, or an entire digital space dedicated to Keto Fat Bomb Recipes.
Easy Keto Recipes is one of the most popular searches, so how about an entire blog about easy keto recipes with 5 ingredients or less, or one-pan recipes, or 20 minute easy recipes.
The more you drill down, and stay in that lane, the more your content will be served to exactly the right people that want to digest it.
Example 3:
I have a blog for affiliate marketers. Finance can be a very lucrative niche.
If I just started a blog about "finance", how to invest, how to make money, etc., once again, I'm in a very competitive space.
Unless you are going to be the next Forbes or "Nerd Wallet", it's best to find a smaller niche within that niche.
For example, if you know you want to create a finance blog, where inside that niche could you focus? Do you want to help people learn how to make money? Great!
That is a subtopic (or niche). That being said, making money is too competitive of a topic for most of us to take on.
Let's drill down.
How about "How to Make Money at Home"? Great, that's a subtopic or niche of "How to Make Money". That's still pretty darn competitive, although many are attempting it.
Drill down further.
How about creating a blog for moms who want to make money from home. In each message, you can cleary craft it to reach that specific audience.
Maybe it's for single dads who work at home, or "Build a Business while in College working from your Dorm Room".
Maybe your target is "Work at Home Couples" or "Work at Home Writers", or "Work From Home Coaches".
You'll notice that in each example, the target audience is clear.
In my case, I chose affiliate marketing. I, myself, earn 6-figures each year in affiliate marketing through blogging, so that was an easy choice for me.
The target audience is bloggers, YouTubers, social media influencers, but even more specifically, it caters to the audience I already have as well, which is midlife entrepreneurs.
My target tends to be people who already have a business that are looking for an exit strategy. Enter, affiliate marketing!
Remember, we attract who we ARE first, naturally, unless we are intentional about attracting a new audience or the "space" already has a specific type of following.
And what's fascinating is that my affiliate marketing side is now attracting a large number of men vs. women, especially on Youtube, because the space itself tends to be more male dominant.
Therefore, I'm changing my soft, delicate pink and turquoise branding to stronger, edgier colors and graphics to continue growing that audience.
Since it's not who "I Am", I need to be purposeful about growing the audience that is in that space.
You Can Make A Lot of Money Blogging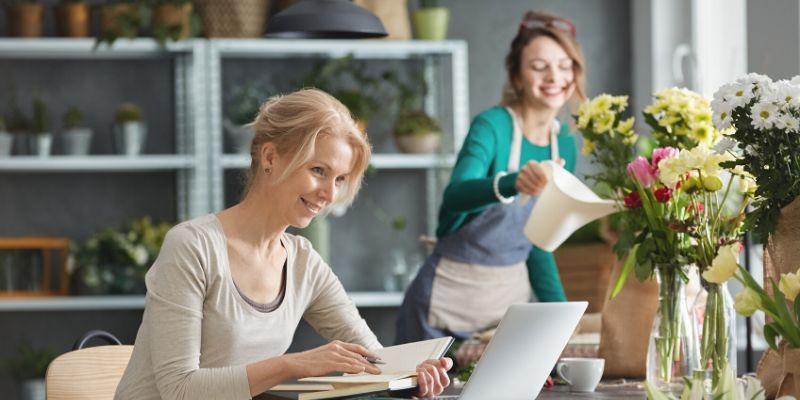 If you blog strategically, purposefully, and consistently, you can make money blogging.
Whether you are simply looking to monetize your travel blog so your own travels are funded, a beauty blog simply to afford your kit and kaboodle, or a blog that generates business, or sales leading to a regular living income, it is all possible.
I earn 6-figures in affiliate income that is primarily earned through blogging activities.
This includes my written blogs on WordPress, my video blogs on Youtube, and my social blogs on Facebook, Instagram, and Pinterest.
I primarily focus on software which is easy to stack financially due to the recurring income aspect.
What this means is that when I influence a buying decision for software, and they use my approved affiliate link, I get a commission every time they renew their subscription.
If I earn 20% of a $50 monthly subscription, for example, I would earn $10 each month that the person is still a paying client.
If I have 10 of these, I'm now earning $100 per month promoting that software. Imagine what that looks like at scale!
I have several affiliate relationships earning thousands per month.
I also monetize my Youtube channels through the Youtube Partner Program. Once you have 1000 subscribers and 4000 watch hours within a 12 month period, you qualify to apply to the program.
Once approved, Your google Adsense account will work through the Youtube Partner program to display ads on your videos.
Youtube keeps a portion, and then you get paid various amounts based on the ad method, the advertisers spend, and your ad views.
Some Youtubers earn a full time living on the combination of Google Adsense and the Youtube Partner Program as well as video Sponsorships.
You can also earn money with Adsense on your blog.
You will also find monetization possibilities with social media blogs.
With any of these blog channels, you can make money by promoting your brand, services, courses, coaching, product sales, etc.
Many brands will pay influencers through "sponsorships".
If you have a quality blog, and a good number of visitors/followers/subscribers, then you can make money with your blog.
Blogging Grows Over Time
If you are looking for a get rich quick strategy, blogging is not it.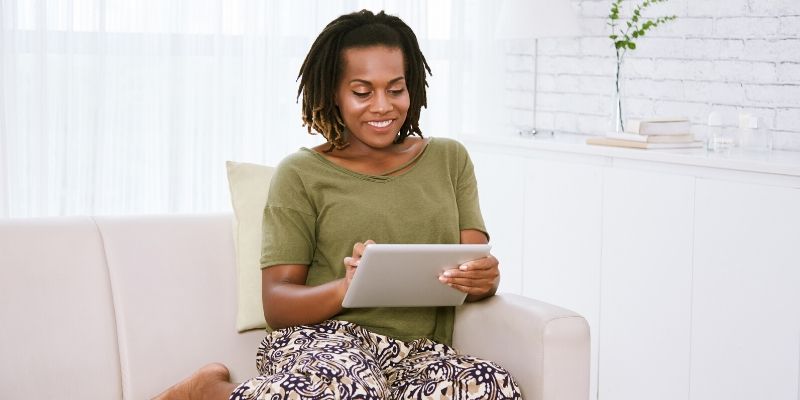 Whether you are building your blog on a website like WordPress, Wix or Squarespace, a podcast, a video channel, a Facebook brand, an Instagram blog, etc. – you must spend time on task, and allow it to grow.
In order to rank on any channel, you'll need to learn their algorithm. Every channel now has an algorithm that determines how visible your content is and to whom.
The channel has to figure out who you are, what you are about, and who the ideal audience is for your content.
This takes time.
Unless you are going to spend your way to a following through paid ads, your organic reach will build over time.
The key is time on task with faith that one day, your content will become more and more visible and the sales and monetization will happen.
I started a new Youtube Channel this year. I committed to 365 videos every day for one year knowing that I'd reach monetization ability within that year.
That is all that mattered.
The day to day metrics didn't matter. It's compound interest. Once the growth begins, it stacks and suddenly, your blog is an "overnight success".
My channel is 4 months in and I'm just a few hundred views away from applying to the Youtube Partner Program. It will be my 2nd monetized Youtube channel focused on a particular niche.