This post contains affiliate links. As a partner with Amazon and various brands, I am compensated when qualifying purchases are made through my referral links.
Here are a few blogging tips for beginners. Starting a blog can feel like a mind-boggling experience. You may be chomping at the bit to get your blog off the ground, build a following, and earn a return on your investment.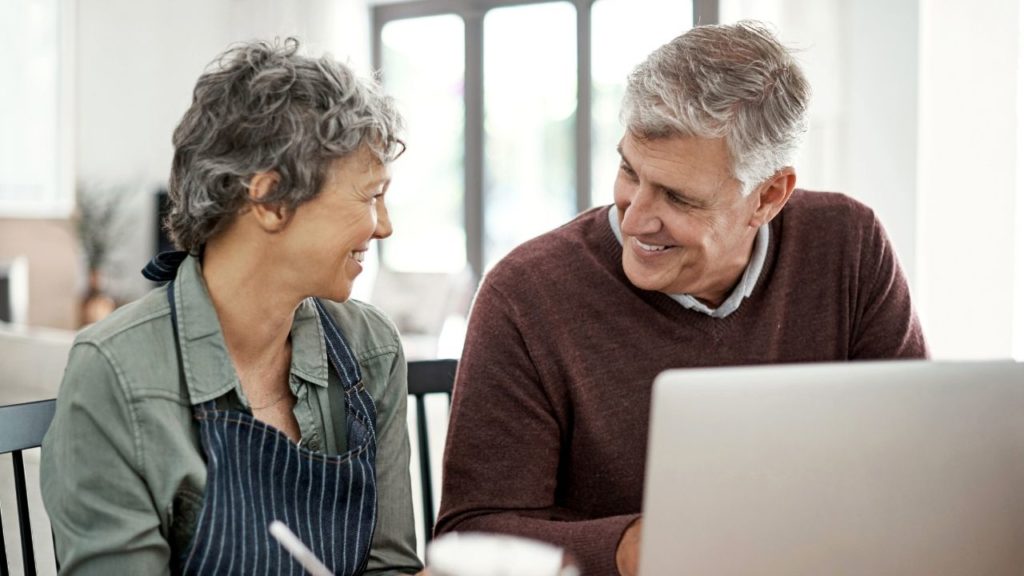 But it isn't necessarily easy.
From your blog's framework to its content strategy, there are layers of elements to put into place before you start to publish.
With a bit of insight and advanced planning, you can be on your way to accomplishing your goals.
Find Your Niche
Before you build out your blog's foundation, you'll need to determine your area of expertise. What is the core topic of your blog? It has to be specific.
For example, a photographer may photograph maternity sessions, newborns, high school seniors, and weddings.
But to establish themselves as an expert, they'd pick one of those areas to focus on as their specialty or niche.
Otherwise, they might get lost in the perception of jack of all trades and master of none.
In this example, the goal is to earn a reputation as the best senior portrait photographer in the area while still offering a range of other services.
Blog topics in this scenario could include:
How to Prepare for Your Senior Pictures
What to Wear for Picture Day
What to Bring to Your Upcoming Senior Portrait Session
How to Beat Acne Before Senior Pics
The Timeless Value of Senior Portraits
An affiliate blogger may decide to create a recipe blog.
For the best traction, that person could narrow that subject down to the best southern recipes, gluten-free foods, vegetarian meals, Keto diet, or other food-related niches.
A real estate agent might specialize in waterfront properties or luxury homes.
The goal is to stand out as an expert in one area of your industry and then use that expertise, that marketing strategy, like a magnet to draw in leads to all areas of your business.
Think about the different services you offer, your favorite bits, the parts that excite and inspire you, and then hone in on that for your blog.
Choose a niche wherein writing or growing your blog is a passionate experience. You'll spend a great deal of time nurturing your blog; make it enjoyable.
Know Your Audience
Who is your ideal viewer or customer?
Your target audience's demographics are one of the essential foundations for building a successful blog. You have to write for your readers, so you have to know who your readers are and what they need.
To get your message to the right audience, it's a good idea to know their age, gender, cultural background, economic status, education, and other pertinent information.
With this data, you can build a customer profile and custom tailor your content to address your readers' pain points and provide the right information to earn trust.
You can dig even deeper into their habits, values, interests, and opinions.
Using the example of the photographer's niche of high school senior portraits, the target audience is the high school junior, between 17-19 years of age.
The photographer could then build a profile of what's currently trending among those students and write content that matches the tone of voice specifically for that audience.
One method of defining your target market is to examine and survey existing and past customers or clients.
Another way to discover your audience's demographics is by using Facebook Insights to see who is engaging with your social media content.
You can also use resources like Google Analytics to see who currently visits your website, how long they explore your digital offerings, and what actions they take.
User actions include bounce rates, page views, clicks, and other user engagement data. 
Finding the Right Platform
You'll need to get a few of the bones in place before you're off and running with your new blog. Your blog's skeleton and functionality dictate the user experience and your ability to track and measure your results.
Choose a domain name. 
It's best to keep it simple, easy to spell, easy to remember, and related to your topic. You can register your domain with GoDaddy, Namecheap, or another domain registrant.
Find Your Perfect Domain
Add an idea and Check out the Suggested Domains.
Select your blogging platform. 
There is a myriad of blogging platforms, but WordPress is the king of the blogging realm. Other platforms include Blogger, Tumblr, Wix, Squarespace, and more. 
Establish web hosting. 
You'll need a web hosting plan to attach your domain name to your blog. GoDaddy and WordPress both offer hosting services, as do a plethora of other companies. Research web hosting plans to find the one that's right for you. 
Get the best WordPress hosting for your site.
WP Engine is a WordPress platform backed by a team of experts who are available 24/7 to make things easy for you.
Create or purchase a professional design consistent with your brand. 
With WordPress and other blogging platforms, you're in control of heading images, navigation bars, text fonts, buttons, link colors, and more.
However, not everyone is a web design expert, nor does everyone have the time to invest in setting up a stellar user experience.
There are hundreds of web design companies that are happy to help you establish or implement a logo for your blog, help with color schemes, formatting, coding, and more.
Install Google Analytics.
Google Analytics is a free resource to track and measure the results of your blog's performance. Google Analytics will help you see if your website is growing with new visitors, what actions they're taking, number of page views, bounce rate, and more.
If you have the budget for it, I suggest Clicky Analytics as well. It's the dashboard I use daily to measure performance of my blog content.
Web Analytics in Real Time
Web Analytics in Real Time
The Importance of a Call to Action
Know why you're publishing each post. Not every blog you write will have the same goal in mind. Some articles may attract subscribers to your email list. 
Others might sway more towards inspiring sales, raising brand awareness, improving search engine rankings, or gaining website traffic.
A call to action is your way of inviting a reader to do something specific, such as subscribing to your newsletters, following your social media accounts, joining a webinar, or clicking to purchase.
Without a call to action, there's no way for your content to provide a return on the investment; there's no endgame, no plan, no way for that reader to engage further.
Your writing might be top-notch, but its purpose diminishes if there's no call to action.
Identify your call to action before you write your blog post.
What to Publish on Your Blog
Trying to think about what to write or what topics to cover is intimidating, especially if you have no clue what to publish or not a writer by nature.
Your primary source for understanding what content your readers need is by using your blog to provide in-depth articles that present answers to frequently asked questions.
What do your customers and clients ask you about most often?
Draw from your social media followers by identifying the content that garners the most engagement.
For example, you could test a topic by asking a question, posting a quote, or sharing an image or video about it on your social media platforms to see how well it performs.
If the topic gets a lot of response in likes, comments, and shares, you know your audience is hungry for that material.
On the contrary, if there's not much feedback, move on to another topic.
Another way to draw inspiration is to look into your competition and how well their content performs.
There are services available, like SemRush.com and Spyfu.com, that allow you to learn about your own blog's performance, but also those of your top competitors.
You can also use Google to type in questions related to your industry and your topics to see what other web users are searching for.
By scrolling to the bottom of the search engine query results, you can find related questions and keywords that other people search for online.
Google Analytics also gives you access to keyword research so that your blog posts have traction in search engine results.
Your goal in blogging might be to earn a substantial income, but you don't want it to read like a continuous sales pitch.
Instead, you have to share something of value, something that will benefit the reader – a solution to their problem.
How to Construct a Blog Post
Maybe you're not a writer. Or perhaps you don't have the time or desire to produce a high number of articles.
There are ample resources on the web, such as Writer Access and Constant-Content.com, where you can hire freelance writers or order content through a content-creation company.
But if you do want to be the creative force behind your endeavors, there's a formula you can follow to help your blog get noticed.
Start with a powerful headline.
Keep the readers' attention with a strong first paragraph that outlines the article's main points.
Write with search engine optimization in mind.
Use H2 headings to organize your thoughts, making your post easier to comprehend.
Write at least 1,500 words, or an estimated 1-2 minute read time.
Include a call to action.
Add images and videos to break up text and extend the time a user spends on your blog.
Your grammar, spelling, and punctuation must be on point. A page with misspellings, errors, or poorly constructed sentences is a turn-off to readers because it appears unprofessional.
Use a writing resource like Grammarly.com, where you can check for grammar and spelling mistakes, get suggestions to assemble sentences better, use synonyms, and check for plagiarism.
Once you've got several blog posts in your archives and they've been resting for a while, you can bring them back to life by updating and republishing them to make them current again.
When to Publish New Blog Posts
Knowing when to publish your content will help it get more views.
The most important thing is that you publish on a consistent schedule.
Some lifestyle bloggers publish something daily. Other bloggers post three times a week, and others can only manage one in a week's time.
Whatever commitment you make, stick to it. Publishing consistently builds trust with readers and builds search engine authority.
You can take that to the next level with Facebook insights and other tracking resources that tell you which days and times you get the most visitors to your blog or social media posts.
For example, you may discover that you have the most traffic between 12 p.m. and 2 p.m. on Wednesdays. Use that data to your advantage and publish your posts when you know your viewers are paying attention.
Where to Promote Your Blog Posts
You can write excellent articles on your blog, but it won't get noticed if you don't promote that content.
Social media is your blog's best friend, so is a content publishing calendar such as Co-Schedule.com or Hootsuite.com that allows you to pre-plan and automate your posts.
You can post your article on social media when it's hot off the presses and then have it automatically re-post the link a month later on a different date and time, as many times as you want.
Consider the following social media platforms to promote your work:
Facebook
Twitter
LinkedIn
Pinterest
Email marketing is another ideal way to promote your posts.
You can add a subscription box to your blog so that readers get notified when you post new content.
Weekly, monthly, or whatever schedule you commit to, you can send out an email newsletter with links to your latest posts.
One way to invite more people to subscribe is by offering a free giveaway, such as an ebook, toolkit, checklist, or other free items.
You can also find success in networking with other bloggers, guest-blogging, and cross-promoting other blogs.
Conclusion
Lean into your area of expertise and your passion by finding your niche. Know your audience and what they need.
Find the right blogging platform for your articles. Produce high-quality, error-free, and original content that's SEO driven and provides value to your readers.
Include a call to action to inspire more engagement and promote your content aggressively across multiple social media platforms, with the aid of a content publishing calendar.
You'll soon have a solid foundation, a library of articles, and a strong brand presence on the internet.