This post contains affiliate links. As a partner with Amazon and various brands, I am compensated when qualifying purchases are made through my referral links.
We hope that you are ready to create your perfect blog planner that will act as a personal assistant in helping you achieve all your blogging dreams. Best of luck!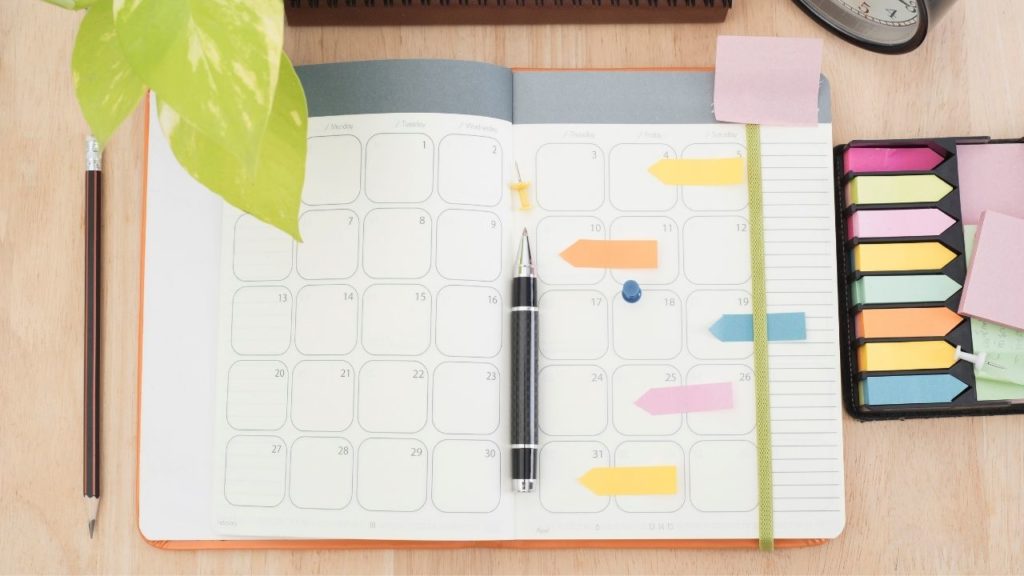 In today's fast-paced Internet era, blogging is one of the most popular ways to express yourself and put yourself out there. Your online journal allows you to create a virtual identity that millions of people worldwide can connect with.
Not only is blogging a great way to be productive and a complete mode of communication, but it can also now be a comprehensive online business or full-time job for you.
To many people, blogging may seem like a simple activity of posting snippets of your life and writing about them on an online platform.
However, it is an entire world of its' own. Although anyone can be a blogger, not everyone can be successful in this field.
What makes someone a successful blogger?
What Makes Someone A Successful Blogger:
First, you need your audience to resonate with you and feel an affiliation with you.
Whether you have a fashion blog, a parenting blog, a beauty blog, or a writing blog, your followers must feel a sense of connection with you.
Your content should be inspiring, helpful, entertaining, or in some way, bring positivity into your followers' lives.
Secondly, only just a group of devoted followers is not enough for a successful blog. It would help if you had engagement from your followers. Engagement essentially means interactions or two-way communication between you and your followers.
The more people interact with your posts, the more active your blog and the higher your ratings.
Lastly, your blog needs to keep growing and generating more blog traffic. This is what many bloggers wish to accomplish in the quickest possible time.
Some bloggers take years to grow to reach the point where others do in a few months.
A successful blogger knows to consistently and organically attract more followers and drive more engagement while getting more and more likable and relatable with time.
Why creating a blog planner is important.
If you're ready to put your A-game into becoming a successful blogger, you need a blog planner.
Before you start a blog and begin clicking away with no concrete plan and expecting your content to blow up-, you should create a strategy.
Your blog planner is a space dedicated to your entire blogging journey, goals, brainstorming, actions, and results.
A blog planner is where all your milestones will be written down, and so will your progress.
Using a blog planner is crucial because it's a known ingredient in the blogging world for added productivity and better results.
Why you need a blog planner kit:
It keeps all of your post ideas, content topics, and current/future concepts in one place. You won't end up losing that really cool idea you came up with once and then forgot about.
It is also used as a blog schedule, marking the ideal time for you to post daily.
All your daily weekly milestones and long-term blogging goals will be written down. This goal setting gives you a clear picture of where your blog should be at a specific time-frame.
You also get an overview of your blog, your content so far, and your day-to-day executions. It is a separate space solely devoted to your blogging journey.
You can also use it to note down the aspects of your blog lacking and require improvement.
This is also where your entire blog strategy is penned down, making sense of what matters most, your priorities, and how you plan to accomplish your goals.
In simple words, a blog planner is essential to grow your blog, stay organized, and make your venture a success in the most ambitious manner.
Types of Blog Planners You Can Create
There is not just one form of blog planner you can create. Depending on your preferred style of blog organization, you can build the most convenient blog planner for yourself:
Notebook-style blog planner
If you like to have a portable and personalized planner that focuses on your day-to-day schedule and monthly overview, you should consider creating a notebook-style planner.
You can easily find many planners that have sections separated for every day and month. They also have tables to set your day-to-day to-do list and schedule and notes areas on each page for maximum organization.
If you work best using a pen and paper, a notebook planner also allows you to jot down and brainstorm ideas naturally and effortlessly. You can also customize and personalize your notebook cover, making it a joy to use and carry.
You can add sticky notes or labeled dividers in your notebook for more intense and long-term planning by sections.
Paper Planner
A paper planner is another way to jot down your blogging goals and activity in a concise manner. This is mostly a paper with an entire overview of your blog planning, with spaces you can manually write in every day.
You can easily stick the paper near your workplace or table and just give it a look when you need direction.
The downside to creating a paper planner is it may have limited space, and portability will also be an issue. It does help in keeping you focused, but it does not allow for the most in-depth planning.
Blog Planning Software
For the more tech-savvy, blog planning can be done entirely on the computer. There are specialized tools available online that act as virtual blog planners.
If you're good with computer programs, you can simply organize the content and goals of your blog using Microsft Excel or Google Sheets.
This is also a portable and practical method to build your blog planner. But not everyone is good with using this software, and neither can everyone carry their laptops or computers- so it is not recommended for everyone.
I use Google sheets to store a list of articles I want to write. I also add columns for the search volume and keyword difficulty as well as estimated word count. I get this information from SEMrush which is my SEO tool.
Check Out These tools for Digital Content Calendars
Free Printable Blog Planner
Combining a computer's functionality and customizability with the practicality, portability, and ease of use of a notebook- creating a printable blog planner is your best way to go.
You can get ready-made, attractive, and editable templates online with beautiful color-schemes. The pages of your blog planner will be created online and tailored for maximum efficiency.
Check out Canva's sections of printables.
This allows you to take your blogging plan to the next level.
You can then print out the pages, bind them together into a notebook, or just put them into a folder.
The best part about this blog planner is the level of personalization it allows for each person. And if you ever run out of paper, you can print some more.
Creating your blog planner
Once you have decided on the best blog planning method, you now have to bring your ideas to life.
Let's now take a look at the essential sections that will make your blog planner extremely useful:
Goal setting
The primary purpose of having a blog planner is to reach your goals in a timely and well-executed manner. While creating your plan, you must add a section with multiple pages dedicated to your goals.
We recommend that you divide the goals into sections. One should be dedicated to 'long-term goals for the year.'
Here you can write down the areas you need to track by the end of the year, such as monthly unique visitors, monthly views, new subscribers, monthly revenue, etc.
You should also add a section for monthly and weekly goals in a similar way.
To-do list
A daily or weekly list for your blog schedule is also necessary. This lets you post consistently and plan your content as well as execute it at the right time.
Editorial Calendar
Calendars are a must-have in your blog planner.
A yearly at-a-glance calendar is very useful for a quick overview of your important goals and progress.
Small monthly calendars are equally helpful too. You can simply mark the important dates with goals and tasks.
---
Brainstorming/Notes Section
You must have some free space in your planner for all your thoughts, ideas, topics, and literally whatever goes through your head.
The brainstorming pages help you plan a new post idea when you plan to publish it, and other valuable information such as quotes you like, photography inspiration, mind-mapping, and other useful bits of your post creating process.
Remember that the blog planner you create can be how you want it to be. You can keep it as simple or as complex as you want.
Other sections you can include are 'marketing/sponsors, budget and expenses, contacts, affiliate programs, and other essential areas.
We hope that you are ready to create your perfect blog planner that will act as a personal assistant in helping you achieve all your blogging dreams. Best of luck!