Lori Ballen is a member of the Amazon Associates Program and earns money from qualifying purchases. Posts contain affiliate links that benefit Lori as well.
Are you a sports fanatic looking to start a blog or Vlog? How would you like to find the top blogs that cover your favorite sports? Read on as this article will provide a list of the best sports blogs in the sporting world.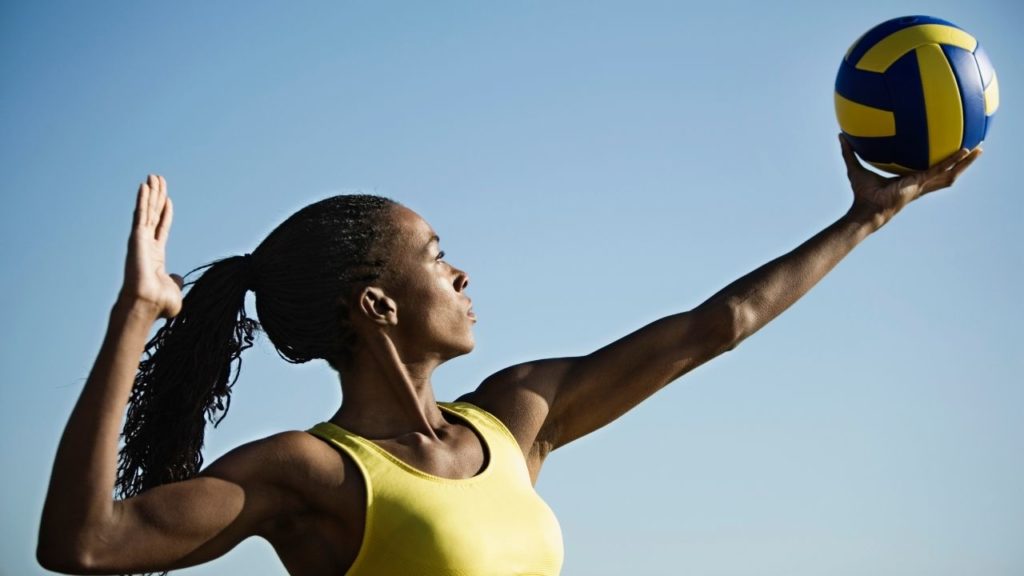 The Top Sports Blogs
There are different blogs for different sports. Some of the blogs cover sports such as football, rugby, golf, tennis, cricket, formula 1, boxing, and horse racing. They include:
The Best Football Blogs
Football-Talk: This blog covers premier league teams such as Arsenal, Manchester United, Manchester City, Totten ham hotspur, and Liverpool. It talks about transfer rumors and scores for these teams.
The 72: It's a blog that discusses the Championship, League 1, League 2, and their transfers and retains lists.
Football Content Awards: This blog talks about rewards for the best football blogs and aspiring online journalists worldwide. It recognizes bloggers in eleven categories such as Best New Blog, Best Podcast, Best Young Blogger, and Best Club Blog.
The Football Faithful: This blog is all about daily football features, opinion and analysis articles, football news, comments, and reactions to the Premier League, Championship, League of Ireland, Scottish Premiership, among others.
La Liga Blog: Created in March 2011, La Liga Blog is a football blog about Spanish football.
Goal.com: This blog covers all leagues and cups, transfers, sports news, live scores, and tables.
101 Great Goals: This blog provides news, live streaming of games, and football betting tips.
The Peoples Person: This is a Manchester United's fans website that shares the latest Man Utd news, matches day coverage, insights, and opinions.
Talk Chelsea: This blog covers everything football related to the Chelsea football club.
This is Anfield: It's a blog that discusses everything about football-related to that Liverpool FC football club.
Arseblog: The Arsenal club owns this blog. It discusses everything concerning the club.
Soccer Manager Blog: This is a blog that covers worldwide football news.
Worldwide Soccer Talk: This blog offers live TV streaming at a fee, online TV schedules, news, and interviews with the broadcasters who bring the games.
The Best Rugby Blogs
Rugby Coach Weekly: It's a blog that trains rugby coaches with drills, practice plans, and advice.
The Rugby Blog: This blog discusses Autumn Internationals, Six Nations, Rugby World Cup, Aviva Premiership, Pro 12, and others.
Love Rugby League: It's a blog that covers the latest rugby news, views, gossip, live scores, features, and interviews from the super league, grassroots, and international games.
Scottish Rugby Blog: This blog provides news and opinions regarding Scottish rugby.
Wales Online: It's a blog that covers all the news and views regarding Wales rugby.
The Best Golf Blogs
Hooked on Golf Blog: This blog provides equipment reviews, travel, and tournament news.
Golf Blogger: It's a one-stop blog covering the latest news, equipment, betting, players, and everything else in the golfing world.
The Armchair Golf Blog: It's a blog that covers golf news views and spews.
Golf Dash Blog: This blog entails podcasts, newsletters, reviews, and a free eBook on golf.
Gorilla Golf Blog: It's a blog for golfers and would-be golfers.
The Best Tennis Blogs
ATP World Tour: It's a blog that covers the latest news regarding men's professional tennis.
Women's Tennis Association (WTA): This blog provides updates on news, rankings, and scores.
Essential Tennis Podcasts: It covers professional tennis lessons and instructions for improving their skills.
Tennis X: If you need to know all about the professional world of ATP and WTA, Tennis X is the place to be.
Tennis Australia: This blog provides the latest tennis scores and ATP results plus the Australian Open, Wimbledon, US Open, French Open, and Davis Cup.
Top Cricket Blogs
Cricbuzz: It provides live cricket scores and news from all over the world.
CricketTimes.com: This blog covers the latest news, live scores, schedules, results, rankings, stats, and videos.
Cricwaves: This is a blog that comprehensively brings live coverage of scores, commentary, matches statistics, and analysis, among others.
Online Cricket Betting: It provides cricket betting tips to the fans.
The Indian Express: Provides live scores and updates on the T20 World cup and cricket matches.
Formula 1 Top Blogs
Grandprix.com: Provides the latest formula one news, features, photos, results, and history on drivers and teams.
F1-Fansite: Publishes everything formula one related.
F1 Fanatic: Specializes in Formula 1and also other motorsport news.
Motor1.com: Provides vehicle reviews, auto show photos and videos, new model launches, and more.
BBC Sport – Formula 1: Publishes Formula 1 latest news and stories.
GP Today Provides Formula 1 news from all over the web all the time.
F1 F1i: Covers news, reports, results, classic content, historical articles, pictures, and videos.
Destinations.com: Publishes Formula 1 travel guides covering Formula 1 races worldwide, rankings, trip reports, among others.
Top Boxing Blogs
News (worldboxingnews.net): Publishes boxing news, results, and articles.
Boxingsocial.com BoxingInsider.com: Publishes everything there is about boxing.
Fighthype.com: Provides up-to-date boxing content from around the web.
World Boxing Association (wbaboxing.com): It's the official boxing blog that provides everything boxing-related from around the world.
World Boxing: They publish all boxing news, pictures, and videos across all social networks.
Title Boxing Blog: Provides boxing, MMA, martial arts equipment, competitive gear, and fan apparel.
Expertboxing.com: It provides tips and techniques for boxers to learn how to box.
Boxingnews24.com: Publishes boxing press, schedules, rankings, and videos.
Boxingglovesreviews.com: They test and provide reviews on the gloves available in the market.
The Best Horse Racing Blogs
Blood-Horse: Provides accurate and timely racing and breeding news.
At the Races: It's a channel that daily broadcasts live horse racing action from the UK and Ireland.
America's Best Racing: Here, you'll learn all about horse racing in New York and the US.
Bbc.com/sport/horseracing: Publishes latest news, fixtures, results, and videos.
Horse Racing Ireland: This is a state-sponsored channel for developing and promoting Ireland in horse racing and breeding.
The Guardian / Horse Racing: Publishes latest horse racing news, tips, comments, racecards, and results from London, England, and the UK.
The Best Basketball Blogs
NBA.com: Provides scores, schedules, stats, rankings, NBA teams, and players.
The BreakThrough Basketball Blog: Offers free coaching drills, plays, tips, offenses, defenses, and resources.
Top Volleyball Blogs
Volleyballmag.com: Covers all aspects of volleyball and accompanying lifestyles.
This is Volleyball: Provides live volleyball stream, world championships, men and women league, and more across the world.
Volleyball1on1: This blog publishes volleyball drills, instructional coaching videos, and an online store for the beach, indoor, girls, and clubwear.
Top Betting Blogs
Betway Blog: It's a blog characterized by betting tips, editorial comments, and exclusive columns.
Betfair: Provides free cricket betting tips and odds in Dublin and Ireland.
Racebets Blog: Offers horse racing and ante-post markets from over forty countries in the world.
Sports Insights: This is a live odds platform.
ESPN FC Betting Blog: Provides latest football news, views, and analysis.
Sports Betting Dime: Offers sports betting reviews and opinions.
Xbet: This blog provides live betting odds, rollover bonuses, promotions, fast payouts, sports betting odds.
Soccer Advice: They provide free soccer predictions, match previews, free betting tips, soccer stats, sports betting advice, sportsbooks, free bets, poker, casino bonus, and gambling tips.
Sports Betting Tricks: They provide sportsbook reviews.
Just Betting: Publishes the latest betting information, odds, tips, and special promotions.
Conclusion
 Sports not only contribute to one's physical and mental health development but also financial growth. The best sports blogs ranking online are a source of income for the owners. If you would like to start a sports blog or Vlog, select the type of sport that interests you and create unique content that will rank on search engines and help you earn and educate others.