This post contains affiliate links. As a partner with Amazon and various brands, I am compensated when qualifying purchases are made through my referral links.
Whether you want bulging biceps or superhuman endurance, here are some of the best fitness blogs to help you every step of the way.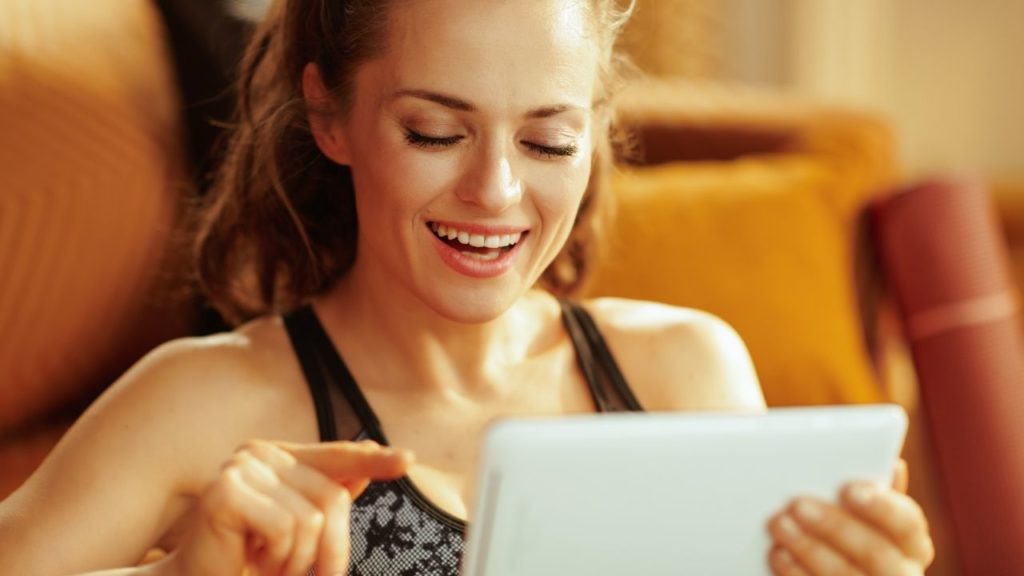 Fitness is a journey that will have you learning every day.
It's one of those hobbies in life where you can continuously learn new techniques, challenges, and methods.
Whether you're beginning your fitness journey or you're an elite athlete, there's always a plethora of new information available.
Below are some of the best fitness blogs on the Internet. Not only are these well-written, but they'll also provide you with plenty of new information to help you crush your workouts and conquer your fitness goals.
All of these blogs are worth reading – it just depends on what your primary goal is. If you're looking to build muscle and get ripped for summer, it's no use reading a blog focused on training for a marathon, and vice-versa.
Once you've identified your niche, select which of these blogs works best for you – and get reading it as soon as you can!
T-Nation (Strength Training)
One of the premier strength-training blogs on the Web is T-Nation.
The blog is choc-full of sage-like lifting advice, unique exercises, and practical injury-prevention tips.
Featuring experts such as Bret Contreras and Dan North, T-Nation explains weightlifting philosophies with the kind of simplicity a beginner can understand and appreciate.
As you probably guessed by the name, T-Nation is primarily aimed at men.
Although weightlifting is absolutely a unisex activity, the prominence of bench-pressing and bicep curl articles are perhaps better suited for the male demographic.
Love, Sweat, Fitness (Weight Loss and Cardio)
Love, Sweat, Fitness is a fantastic blog aimed at the female demographic. However, all genders could benefit from reading this blog.
Featuring a charming, aesthetically pleasing layout, this blog covers all bases from nutrition to training.
One of the best things about Love, Sweat, Fitness is its emphasis on getting its readers to love and accept their bodies more – an easy thing to forget in the world of fitness.
This blog will make you laugh, think, and sweat buckets – all while teaching you valuable lessons along the way.
Nerd Fitness (General Fitness and Lifestyle)
Nerd Fitness is a fitness blog aimed at a subculture that is stereotypically 'unathletic' – the nerds.
The geeks, the misfits, the outcasts, you get the picture.
Nerd Fitness offers a motivating, cheerleader-like voice to those who most need it.
The blog provides sound lifting and weight-loss advice. It also teaches people mindset tips and cooking tutorials.
If some of the more 'macho' looking blogs out there aren't for you; Nerd Fitness is a brilliant alternative.
It's welcoming, informative, and genuinely written for the everyman (or woman!)
MyFitnessPal Blog (General)
As one of the most popular fitness blogs out there, MyFitnessPal boats a blog featuring some of the industry's brightest minds.
There are all kinds of advice on-show here – from workout routines to meal preparation to sleep schedules and supplements information.
Whatever your goal is, it's pretty much guaranteed that MyFitnessPal has at least a couple of articles devoted to it.
The blog offers the rare distinction of providing quality and quantity to its readers, something many blogs lack.
If there ever was a gold-standard of fitness blogs, this one is certainly a contender.
Tony Gentilcore (Strength-Training and General Motivation)
Tony Gentilcore's blog is simply brilliant.
Not only does he know what he's talking about in regards to fitness, but he also goes out of his way to motivate his readers in the form of quotes and stories.
As informative as Tony's blog is, it seems to be aimed at an audience at least at an 'intermediate' level in weightlifting; however, a novice can still find great enjoyment in his blog.
Tony covers everything from injury-prevention to muscle building, and all in a humorous, charismatic style of writing that will leave you pumped full of adrenaline for your next workout.
He also shares tips for fitness professionals and personal trainers, so he's a true all-rounder in the world of fitness blogging.
Knocked Up Fitness (General Fitness for Pregnant Women)
Considering how many women have got into fitness over the last few years, there's a surprising lack of representation for those who want to keep fit while pregnant.
While it's certainly not a good idea to be training for deadlift PRs and marathon distance goals during pregnancy, it's still important to keep fit for those nine long months.
Knocked Up fitness does a great job at helping you adapt your fitness goals to your concurrent pregnancy. It explains some of the best exercises to do while pregnant, why you should do them, and how to get back on track after pregnancy.
There's a surprising lack of blogs for this demographic, however, Knocked Up Fitness provides a comprehensive guide for those who want to keep their bodies in peak condition during one of its most challenging times.
MyProtein Blog (Bodybuilding)
MyProtein has become one of the most successful fitness brands in the United Kingdom.
They offer a wide range of tasty protein-based snacks and general fitness supplements and have taken the market by storm in recent years.
As their name suggests, their focus and expertise are really on the world of bodybuilding – although they do offer some more general advice, too, such as nutrition tips and fat-loss advice.
Although all of the information on the MyProtein blog is sound, it's hardly groundbreaking and doesn't offer a lot of insight into bodybuilding that you can't read elsewhere.
However, it's perfectly fine for the general reader and those just getting into bodybuilding.
However, for a more comprehensive approach, there are other blogs out there that you could be reading.
Ben Greenfield Fitness
Speaking of 'comprehensive'…
Ben Greenfield has over twenty years of experience in the fitness industry.
A former bodybuilder and triathlete, Ben's fitness journey has seen him wear a variety of different hats.
This experience is utilized brilliantly in his blog, where he highlights common mistakes people make with their nutrition, exercise selection, and workout routines, all in a concise, science-based package.
If you're serious about getting to the next level in fitness, Ben's blog is for you.
All of these blogs have their respective things to offer. While you can't go wrong reading any of them, decide for yourself which one will be best suited for you.