Lori Ballen is a member of the Amazon Associates Program and earns money from qualifying purchases. Posts contain affiliate links that benefit Lori as well.
Pay per click affiliate programs are the perfect solution for content creators and advertisers to make the most out of advertising.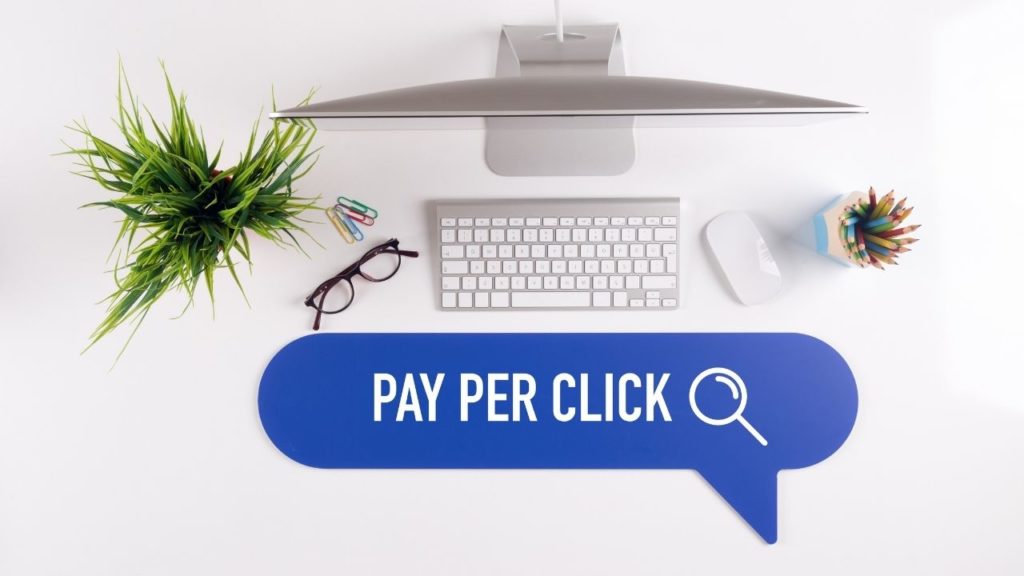 A pay per click program is a model of advertising that content creators can use to maximize the revenue that their content will bring them.
Some affiliate marketing programs will pay you either when a sale is made or when an impression is made.
Learn Affiliate Marketing
Whether you are just getting started, have some experience, or are an ultra-successful affiliate marketer, this forum is made for you!
With a pay per click program, you get paid whenever somebody clicks on a link or an ad and is taken to an external site.
A pay per click affiliate model benefits both the affiliate publisher and brand because it finds the middle ground of making sure that the advertiser is getting paid and that its products or services are at least seen if not purchased.
Table of contents
How PPC advertising works.
The PPC (pay per click) model of advertising is simple to understand. We can break it down into these three steps:
A business decides on the keyword(s) that they want to appear for in search.
A search engine user searches for those keywords, and then the affiliate brand shows up in the sponsored results.
The search user then clicks on one of these results, and when they do, the affiliate partner gets paid. The affiliate publisher is only paid when a user clicks on the result on the SERP.
Top pay per click affiliate programs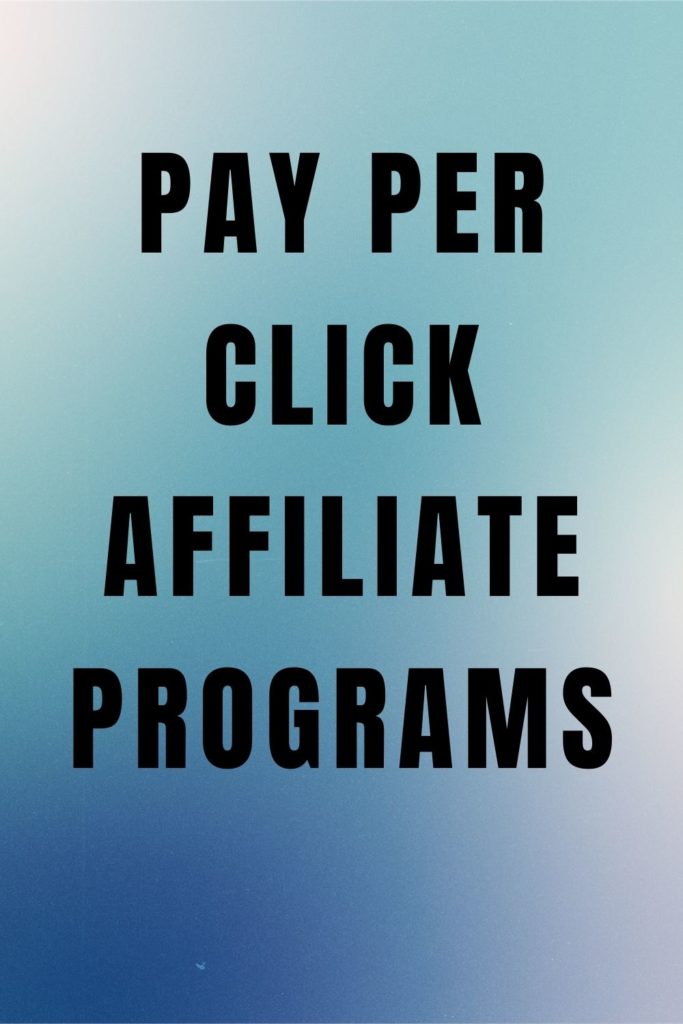 Media.net
Media.net is an often-overlooked PPC affiliate program that could boast great results for bloggers getting decent traffic but struggling to make the most out of their advertising and other monetization strategies.
Media.net pulls ads from the Yahoo Bing network and is perfectly capable of coexisting with Google Adsense.
That means that there is no reason for you to think that you have to pick one or the other. Maximize your revenue per click by using both!
Media.net offers a rate per mille (how much you get paid per thousand visitors) of up to $10, and they do have a minimum traffic requirement of 5,000 visitors per month.
If you have that level of traffic and want to make more out of your clicks with your PPC programs, don't overlook this opportunity!
For affiliates, media.net is one of the most significant opportunities out there in PPC advertising.
The service itself is second only to Google Adsense (which doesn't have an affiliate program), and media.net's affiliate program allows both the affiliate and the new traffic to be rewarded for signing up.
Affiliates receive 10% commission from their referral's earning through 12 months of that referral signing up. The referral also gets a 10% bonus for three months, so it is a win-win situation.
Ezoic
MACHINE LEARNING FOR PUBLISHERS
Whatever your goals are—increase revenue, balance UX, improve site speed, streamline growth—accomplish them with Ezoic. 
Ezoic's main focus is on helping publishers improve UX and earn more revenue.
They use machine learning to try and maximize the efficiency of testing and displaying ads so that their customers can squeeze the most revenue out of each ad displayed on their site.
Ezoic also works well with Google's advertising tools, and they put a focus on making sure your website stays up to speed and delivers a pleasant experience to end-users.
Their goals go far beyond getting companies to display ads on a webpage simply.
As an affiliate with Ezoic, you would earn 3% of a publisher's earnings for that publisher's entire lifetime using the system.
Skimlinks
Skimlinks is a different kind of monetization platform that connects publishers to merchants worldwide and aims to help publishers be less dependent on advertising.
The technology earns the publishers a share of any sales that are driven through product links. Skimlinks also offers a referral program where you can earn 35% of their share of commission from any publisher you refer them to within the first year.
Learn Affiliate Marketing
Whether you are just getting started, have some experience, or are an ultra-successful affiliate marketer, this forum is made for you!
Infolinks
Infolinks is another basic but effective advertising solution that will provide publishers with tools that analyze and display ads on their content for them to make the most revenue that they can.
They offer a variety of products to their publishers to hit all facets of advertising. Their referral program also allows affiliates to sign up and start earning 10% of their referrals' revenue or ad spend.
It's as simple as that.
Revenue Hits
Revenue Hits aims to help publishers generate maximum profits for the minimum effort by using their intuitive platform to optimize advertising and earnings on their sites.
They give users the flexibility to create placements for their ads, implement tags, track and analyze everything, and then make money doing all of that.
They also have a referral program to allow affiliates to earn 10% of revenues made by referrals within the first twelve months, as long as they earn more than $1,500.
Affiliates will also earn 5% of revenues for referrals that make less than $1,500.
The downside to PPC affiliate marketing.
We don't want to go without mentioning that advertising and PPC affiliate programs are great.
They provide creators with an opportunity to monetize their content, and therefore keep creating, but there is also a downside.
Generally speaking, people do not like being sold or advertised to. At least not when they know that it is happening.
If you go overboard with the advertising, then the odds are that you will kill your bottom line and your content at the same time.
We have all been to websites before that are so riddled with ads that we can't even find the content we are looking for.
This abundance of ads is why so many internet users have adblockers set up in the first place.
Many of the resources listed above are companies and services focused on making sure that end-users have the best experience possible.
That is why we recommend looking into their affiliate programs and referral programs so that you can make money, the publisher can make money, and the company can make money, creating a situation where everyone wins.
How To Do Affiliate Marketing With a Website
Create a Website. I suggest WordPress. You can get your WordPress platform and host in one easy stop at Flywheel. This website uses the Astra Pro Theme with the Elementor Page Builder.
Choose a specific niche in which you will create content for. Start with low competition, low difficulty keywords. You can find these using a keyword research tool such as SEMrush, JAAXY, or spyfu. (I use SEMrush).
Create great content. On average, it takes months for a page to climb as high as it will go on Google. Give yourself time to see the payoff. Create content as much as you can without sacrificing quality. You might like Ballen Brands for content.
Use Grammarly for spelling checks, plagiarism inspections, and to safely store your content.
Join Affiliate Programs offered at affiliate Networks like ShareASale, Viglink, and FlexOffers, and begin promoting your offers by including affiliate links and banners on your blog posts. I use Thirsty Affiliates to automate my affiliate links.
For Youtube, you'll want to create product review videos, sample how to use something, or create an audience through other interesting videos. Include your affiliate link in the video description.