This post contains affiliate links. As a partner with Amazon and various brands, I am compensated when qualifying purchases are made through my referral links.
Wake up and smell the profit! Coffee affiliate programs are a great way to enjoy a brisk morning brew while making a living of it.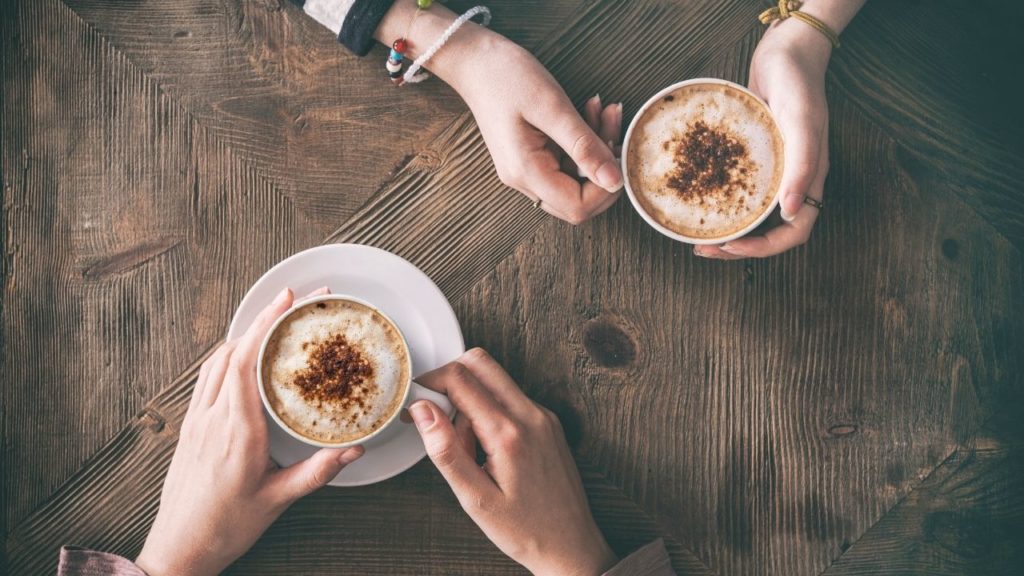 The hard part is knowing where to start, but we've got you covered. Today, we'll talk about some coffee affiliate programs that pay and give you some good examples so that you can get started today, after your coffee, of course.
Let's talk about Coffee Affiliate Programs, your new favorite thing!
Coffee wakes you up, and pays you well!
It's true, a good affiliate program pays, giving you a flat fee or a percentage for sales based on the business that you can drum up for them.
The 'cookies' that users pick up from your page last a good, long time, and you can benefit from your blogging. Companies are quite competitive for your blogging business, and we've picked some good ones for you to consider:
Koa Coffee
Koa Coffee of Hawaii represents the only coffee grown in the United States.
This is surprising when you consider how much coffee is consumed there, which amounts to around 3 billion pounds of coffee beans every year!
Forbes has even touted them as the 'Best coffee in America,' and their Kona blend delivers 100% pure Kona coffee instead of that 10% you'll often get from the competition.
Their affiliate program is competitive, offering you a 10 – 20% commission, and that referral cookie that readers get from you will be good for about 45 days.
If you would like to give Koa a try and blog your results in a chance to net some referrals, then give the link below a try, and you can get geared up to go Koa.
Volcanica Coffee
Offering a diverse range of 120 brews, with examples including Kona, Kopi Luwak, and Jamaican Blue Mountain, Volcanica Coffee is dedicated to providing your favorite power-packed hot beverages in a range you won't exhaust anytime soon.
So, how is their affiliate program? Volcanica offers you 10% commissions on every sale that is referred from your website, and as a sign-on incentive, you even get 15% commission for your first 45 days of affiliation.
It's a good deal and easy to get started with. Just try the link below and add your information, and you are ready to get started with Volvanica coffee.
Lifeboost Coffee
Our next affiliate program is Lifeboost Coffee, and they were the brainchild of one Dr. Charles Livingston.
The good doctor was looking for a brew to invigorate his patients, and as the story goes, the results well exceeded the expectations! Lifeboost Coffee is USDA approved, non-GMO coffee with a health-centric focus, and they even work directly with you on their affiliate program.
A flat rate of 30$ per sale is your incentive to get started, and this is a very competitive rate.
No calculations needed every time to make sure that you are getting 'yours' for helping to ensure that lifeboost get 'theirs', just a straightforward, generous commission.
Get started with Lifeboost by clicking on the link below:
Affluent Affiliate Marketing Tracking
Aggregates data from all of the affiliate platforms you work with into one unified dashboard so you can save time and focus on growing your business.
Hawaii Coffee
Our final entry is Hawaii Coffee, and along with their coffees, they carry a wide range of tropical teas as well!
This means that you can tout them on two fronts and have something to offer those friends of yours who love caffeine but prefer the taste of a good, sweet tea to a bitter-jumpstart brew in the mornings.
With half of all Americans drinking coffee, then you've got a great head-start on a product that practically sells itself.
Commissions, you've got some good incentive, too, as Hawaii Coffee offers you a competitive commission of up to 20% on the sales you generate, and those cookies are good for 45 days.
If you'd like to give Hawaii Coffee's affiliation program a go, just use the link listed below.
So, what are you waiting for? Today is a great day to get started!
Now that you know where you can get the best commissions, the rest is going to be up to you.
Be sure to give these brews a try, and when you find a coffee that you can stand behind, be sure to let the world know. It's a delicious and lucrative way to get a little extra cash while doing something that everybody enjoys.
Coffee. Is there nothing it can't do?! We wish you the best with your new Coffee Affiliate program. You're going to love it!