Lori Ballen is a member of the Amazon Associates Program and earns money from qualifying purchases. Posts contain affiliate links that benefit Lori as well.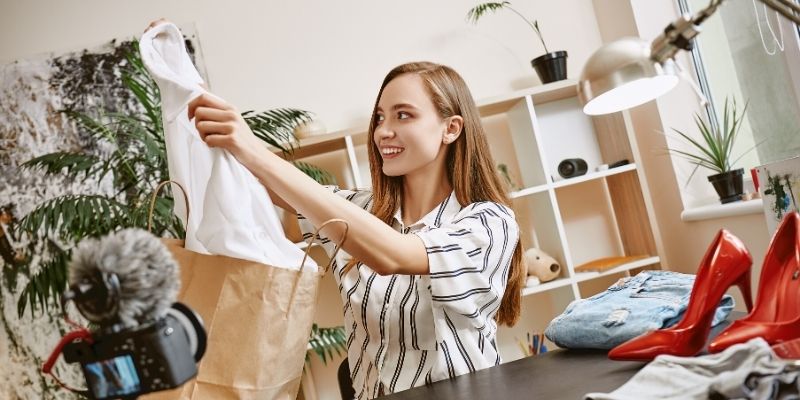 Learn Affiliate Marketing
Whether you are just getting started, have some experience, or are an ultra-successful affiliate marketer, this forum is made for you!
Are you an influencer? Do people ask you often, "Where did you get those shoes?". Do you have followers on Instagram, TikTok, Facebook, or Youtube? Are you a blogger?
If you answered yes to any of the questions above, you might be able to Make Money Promoting Tieks by Gavrieli.
What Are Tieks?
Tieks by Gavrieli is a popular women's footwear brand known all over the world.
Women everywhere choose Tieks for their signature comfort, modern style, lastability, and portability.
They are hand-stitched and made from luxurious Italian leathers. You'll know they are Tieks by the signature Blue stripes and soles.
Tieks range in price from $175-345.
---
Tieks Affiliate Program
Tieks has an affiliate program within the ShareASale Affiliate Network.
You will receive a unique affiliate link and access to marketing assets upon acceptance to the program.
When someone makes a purchase tracked through your unique link, within 30 days, you'll earn to 10% Commission.
Considering the average sale is around $192.00, your commission could be about $20.00.
The program also offers special commission rates and incentivization for particular influencers.
The reported conversion rate is 13.05%!
---
How It Works
Join the ShareASale Network
Under Merchants, find Tieks by Gavrieli
Apply
Share your love for Tieks on Social Media using your affiliate link
Include Banners, Ads, Products on your blog using your marketing assets
---