Lori Ballen is a member of the Amazon Associates Program and earns money from qualifying purchases. Posts contain affiliate links that benefit Lori as well.
Spotify is a favored digital music service that is used by music lovers worldwide. Spotify has an option to create ads on their platform and advertise your business with them. They also have an affiliate program with Sovrn (Formally) Viglink.
Learn Affiliate Marketing
Whether you are just getting started, have some experience, or are an ultra-successful affiliate marketer, this forum is made for you!
What is Affiliate Marketing?
Affiliate marketing is a popular form of advertising where an affiliate, such as yourself, gets paid a commission for advertising for another company's products.
Affiliate marketing for other businesses and corporations allows you to make a passive income by merely leaving the advertisement on your website and can earn for a long time after your marketing campaign.
By investing time in your website and advertisements, you could continue to receive payouts without additional work. The quick process to sign up as an affiliate marketer is relatively simple and can be done quickly on the company's affiliate website.
Once signed up as an affiliate marketer, you will need to decide on the products you like most and begin advertising for them on your website, blog, social media, or email.
The company you sign on with will provide you with tickers and ads to implant on the website. For most companies, you will be paid a commission based on the number of clicks and sales.
How to Be a Successful Affiliate Marketer
As the affiliate, you will promote and advertise in the hopes of persuading consumers that the product is excellent, and they should purchase it.
Affluent Affiliate Marketing Tracking
Aggregates data from all of the affiliate platforms you work with into one unified dashboard so you can save time and focus on growing your business.
If your advertising is successful and the customer does end up making a purchase, you will receive a commission.
Your marketing campaign will have the most success if you choose a specific audience or customers you hope to reach with your advertisements.
For example, if you were to become an affiliate for a company like Spotify, you would target your marketing campaign towards those who love and download music regularly.
More on Spotify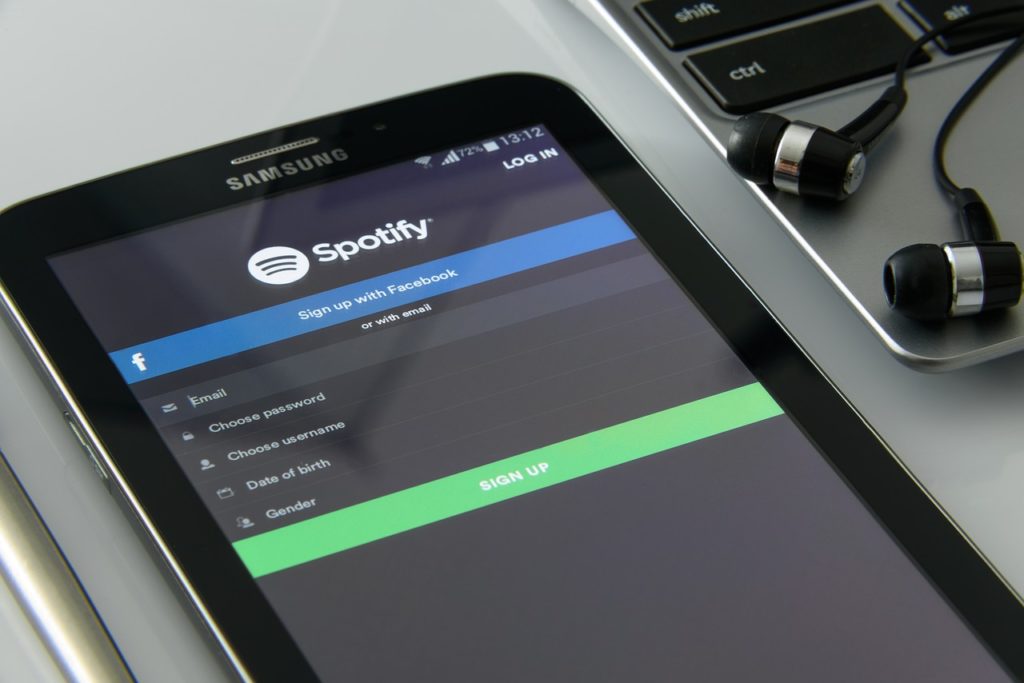 These days, many people download music regularly, and an audio streaming platform that offers an affiliate marketing program could be very profitable.
A spotify affiliate program could especially be incredibly lucrative as it is a well known and trusted company.
Though Spotify isn't currently offering an affiliate program, they could decide to later on, so make sure to check back and keep an eye out for them starting something in the future.
In the meantime, a quick google search will show that many other well-known companies are offering affiliate programs, and you can start earning immediately.
How To Do Affiliate Marketing With a Website
Create a Website. I suggest WordPress. You can get your WordPress platform and host in one easy stop at Flywheel. This website uses the Astra Pro Theme with the Elementor Page Builder.
Choose a specific niche in which you will create content for. Start with low competition, low difficulty keywords. You can find these using a keyword research tool such as SEMrush, JAAXY, or spyfu. (I use SEMrush).
Create great content. On average, it takes months for a page to climb as high as it will go on Google. Give yourself time to see the payoff. Create content as much as you can without sacrificing quality. You might like Ballen Brands for content.
Use Grammarly for spelling checks, plagiarism inspections, and to safely store your content.
Join Affiliate Programs offered at affiliate Networks like ShareASale, Viglink, and FlexOffers, and begin promoting your offers by including affiliate links and banners on your blog posts. I use Thirsty Affiliates to automate my affiliate links.
For Youtube, you'll want to create product review videos, sample how to use something, or create an audience through other interesting videos. Include your affiliate link in the video description.
Hulu Plus affiliate program is a way for Hulu to sell its subscription by signing up marketers/affiliates for a commission.